Mercedes AMG Petronas and Tata Communications team in Formula One data speed bid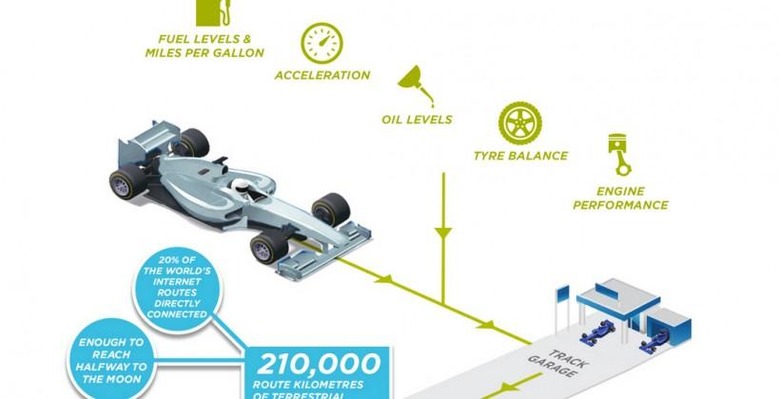 This month the folks at Mercedes AMG Petronas will confirm their new team-up with Tata Communications for trackside connectivity enhancement for Formula One racing in the near future. With technology from Tata Communications, Mercedes AMG Petronas Fomula One Silver Arrow cars will be able to transfer real-time data from any Grand Prix environment to their headquarters in the UK. This bit of communication will be taking place three times faster than they're able at the moment.
This system has Ross Brawn, Team Principal at Mercedes AMG Petronas commenting on how good it will be for them to have data transferred from the racetrack back to their factories in Brackley and Brixworth with the technology Tata Communications offers up. This solution is said by Tata Communications to be both swift and secure, both of these elements being rather vital to the operation of a Formula One race team in this day and age.
Tata Communications Managing Director of F1 Business Mehul Kapadia made it clear that because the modifications and improvements made to every car in this race during the year is essentially constant, real-time communication between the cars straight from the track back to headquarters for Mercedes AMG Petronas will prove to be valuable.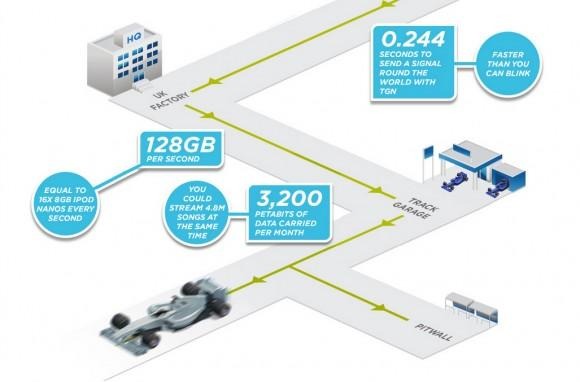 Tata Communications works with what is the world's first wholly-owned subsea fibre ring to have circled the globe – and it still circles the globe, of course, working with the company's network as part of 500,000 km of subsea cable and over 200,000 km of terrestrial network fibre. Having struck a deal last year with Formula One Management, Tata Communications shook hands on a multi-year technology service and marketing agreement. This deal will bring connectivity to all Formula One race locations through the future with its wholly-owned subsea fibre ring.
Have a peek in SlashGear's own Car hub for more information on the state of the automotive industry and hit up our Mercedes tag portal for more on the larger world of that particular vehicle brand. Great technologies are afoot!