MekaMon AR battle bot arrives at Apple Store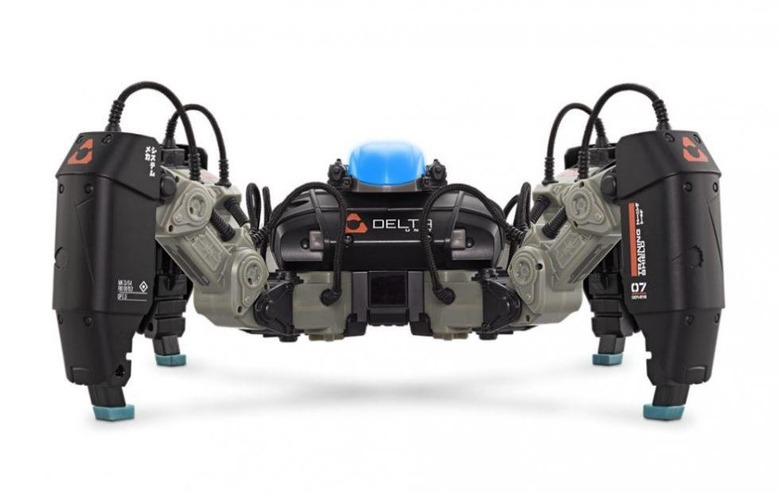 Given that augmented reality is still very much a wild west technology, we don't have a ton of different AR applications that really bring that "Wow" factor. A new robot named MekaMon is looking to change all of that today with its promise of AR combat. The MekaMon is a battle bot that can fight against other bots or participate in AI battles that provide "real-time tactical warfare."
That all sounds pretty awesome, and the whole MekaMon experience is controlled through an app on your phone. While we imagine real world one-on-one battles with other MekaMon players will be the aspect of this launch that generates the most buzz, those augmented reality features definitely shouldn't be ignored. Judging from today's announcement, it sounds like there are a variety of game modes centered around single player AR.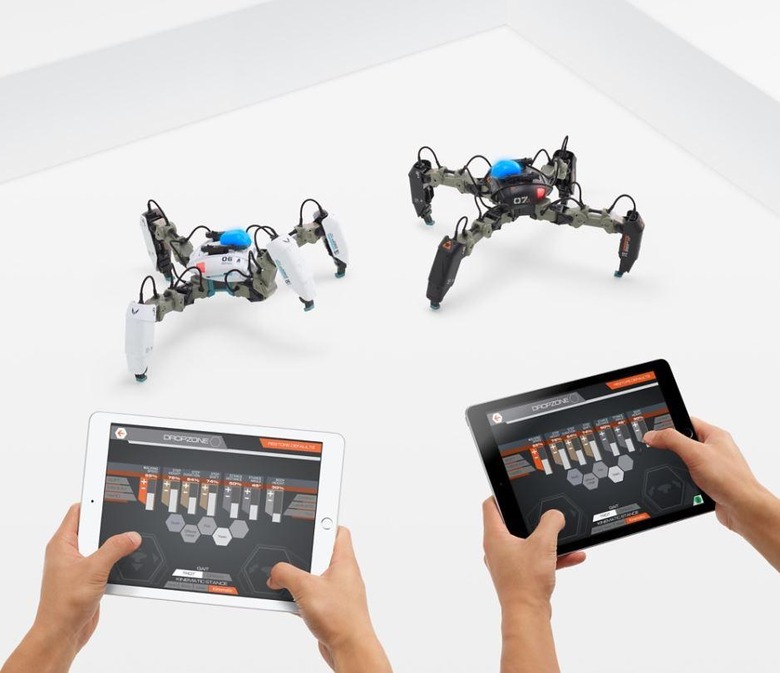 Single player promises three modes in all that will challenge players with "increasingly intelligent AI." Simulator mode is a king-of-the-hill style game that pits you against wave after wave of enemies, while Dropzone is a sandbox pilot mode that allows you take your MekaMon for a test spin. There's also an Arcade mode that features a bunch of different mini games to check out, while the exploratory Pilot mode supplements all of that by letting you test out MekaMon's animations.
You might want to spend some time in Pilot mode, because each of MekaMon's four legs offer three degrees of freedom. You can also customize your MekaMon with a selection of different weapons, armor, and accessories. Once you figure out your preference when it comes to controlling MekaMon, you can customize it further with AUG deck loadouts that include offensive, defensive, and utility AUGs, adding a CCG flair to the robot's AR games.
All in all, MekaMon sounds like a pretty sweet way to merge the worlds of augmented reality and gaming. MekaMon is available now through the Apple Store, though you don't need an iPhone or an iPad to control it, as the creators behind MekaMon also offer an Android app. While MekaMon certainly sounds cool, owning one is going to cost you some coin, as Apple is charging $299.95 for this bad boy.