Meizu Ubuntu MX4 launches in China, coming to Europe soon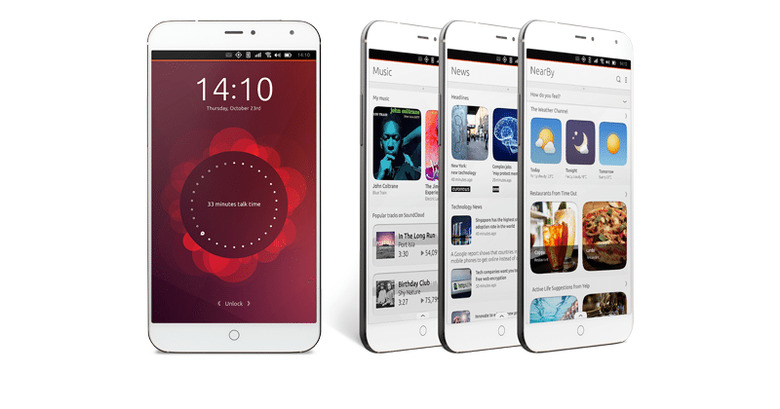 The second Ubuntu phone has just landed, fulfilling a promise that has been at least a year in the making. In China, The Meizu Ubuntu MX4 can already be grabbed by developers, with a promise that it would be available to European customers soon. Although bq's Aquaris E4.5 did beat Meizu to the punch, the Ubuntu-bearing MX4 does offer some more or less higher specs but with a matching higher price tag as well. That, however, might still make it a more interesting option for those greatly interested in this alternative mobile platform.
When Canonical's Ubuntu Edge dream crashed, it turned its eyes towards hooking up with OEMs instead. bq and Meizu have long been announced as the first of those partners, though it took quite some time for any actual product to be launched. That happened in February, at least for bq, when the Aquaris E4.5 Ubuntu Edition was unveiled. The same thing is happening now for Meizu's existing MX4, which boasts of beefier specs than bq's budget phone.
Although it's no Qualcomm, nor is it the Exynos believed to be in the Meizu MX4 Pro version, it is at least an octa-core, the "true" kind, from MediaTek. RAM is a decent 2 GB while you have 16 or 32 GB options for storage. The 5.36-inch screen supports a resolution of 1920x1152, a bit above 1080p. The rear camera is a 20.7 megapixel shooter while the front one has 2 megapixels, both from Sony. Battery is a large 3,100 mAh power source.
Of course, the main focus of this particular flavor of the MX4 is the Ubuntu mobile platform, whose novelty could help the smartphone get up on its feet. At least as far as developers are concerned. In addition to being a more open source operating system, Ubuntu's Scopes, an amalgamation of content and services and apps organized around certain themes or even brands, is particularly unique. Canonical says that there are already scopes available coming from major Chinese Internet brands, like Baidu and Weibo, as well as Web apps for e-stores like Tmall and Taobao.

The Meizu Ubuntu MX4 costs 1,799 CNY ($290) for a 16 GB model and 1,999 CNY ($322) for 32 GB. Canonical offers no word on when the European version is expected to land.
SOURCE: Canonical