Meizu M8 gets unofficial Android mod [Video]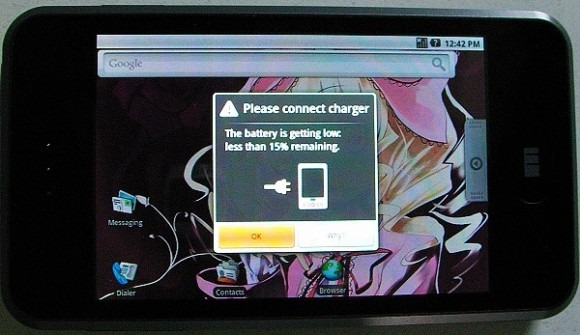 Meizu's M8 started out as a comedy iPhone clone and gradually developed its own – at least partial – identity; now some earnest modders have given it a complete OS upgrade.  Out went Windows CE, to be replaced by Google's Android platform, though it's still very early days and you lose more than just the original UI in the process.
Video demo after the cut
In fact, if you still want to use your M8 as a cellphone, web browser or access the full memory on the 16GB model, then you should probably steer clear.  So far there's no cellular connectivity, nor WiFi or Bluetooth support, and only Meizu's 8GB model is working.  Still, there are both single- and dual-boot options, so at least you can flip between your functional phone and Android should the mood take you.
The good news is that the team responsible is working on not only fixes for all for the above, but an Android 2.0 install.  Considering this is probably the nearest we'll get to an iPhone running Android for the foreseeable future, keep your fingers crossed they manage it.
[via PMP Today]