MegaUpload DIY record label plans made it a target tip conspiracists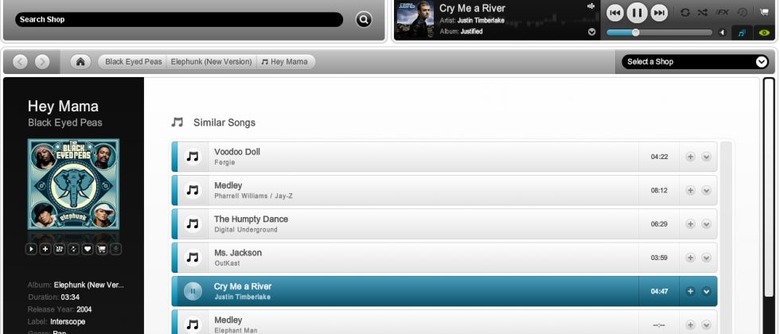 Was MegaUpload's sudden fall at the hands of the US government in part pushed by Universal Media Group and fears the file sharing site was about to launch a DIY record label of its own? That's the latest speculation in the ongoing digital download saga, with suggestions that MegaUpload was readying an upgrade to MegaBox, turning it into a hybrid cloud-locker, distribution platform and pseudo-label that would actually pay artists for offering their tracks for free.
The system, so Digital Music News reported last month, would seemingly be based on a similar system to an affiliate scheme. "We will pay artists even for free downloads" MegaUpload founder Kim Dotcom told TorrentFreak. "The Megakey business model has been tested with over a million users and it works."
According to Dotcom, 2012 would have seen some high-profile defections as artists jumped to a deal promising 90-percent of earnings.  "You can expect several Megabox announcements next year including exclusive deals with artists who are eager to depart from outdated business models" he said in December, "dinosaur labels don't have the answers to today's new realities."
Those ambitions are obviously on hold now, with MusicBox offline and the domain presumably seized just as with MegaUpload's other properties. Dotcom and several other employees face extradition from New Zealand to the US, where they will face charges of knowingly distributing illegally uploaded, copyrighted content.
Although UMG's involvement in the case – and how much that could have been motivated by concerns around MegaBox's potential – is unclear, it's hard to shake the sense that the US government and labels had sufficient ammunition to target MegaUpload without speculating on the threat of a DIY music distribution system. The real fallout appears to be other file-sharing services going offline over concerns that they too will be targeted; FileSonic and Uploaded.to have each curtailed upload/download services in recent days, while rival MediaFire has gone on a charm offensive, insisting to VentureBeat that it doesn't "have a business built on copyright infringement" and that MegaUpload was "shady" and "making a ridiculous amount of money with a ridiculously bad service."