Mega claims 1 million users on day one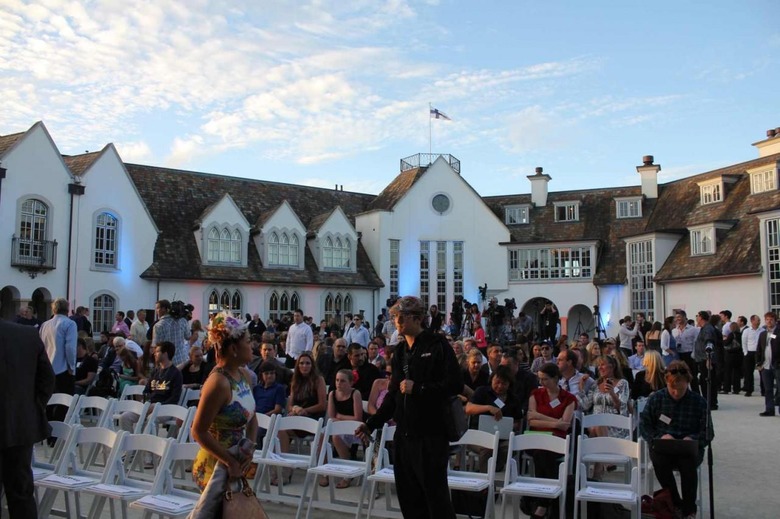 According to none other than Kim Dotcom himself, Megaupload's replacement Mega has attained 1 million users in the first day it's been active. This of course includes those users that got early access, and the announcement was made at Dotcom's own mansion in New Zealand at a conference clad with fireworks and scantily clad ladies. The event spoken of here took place early this morning (or at night if you were there in person) and was described as "insane" by some choice attendees.
The event that launched Mega – though it'd already been "soft launched" so to speak – had Dotcom on a stage with a massive monitor behind him with announcements of the service as well as the implications in and around the chosen launch date. While speaking about the anniversary of the day he and his colleagues were raided, helicopters tore in to re-enact the events. Explosions and dubstep music were included as well.
"We will protect the rights of everyone – today is the anniversary of something horrible, but now it is also the anniversary of something wonderful.

Mega believes in your right to privacy and has developed technology that keeps your data private and safe. By using Mega, you say no to those who want to know everything about you. You say no to governments that want to spy on you. You say YES to internet freedom and your right to privacy." – Kim Dotcom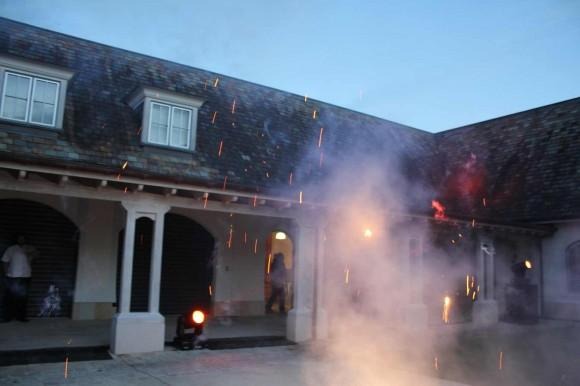 While this event was streamed over the web, not all of the show was revealed to the cameras the official team had on site. The photos you see above and below come from The Next Web who seem to be one of the only groups in the world with press in New Zealand. This event was both luxurious and wild – when we say "insane", we mean it was rather over-the-top in its fabulous-ness.

Questions for Dotcom after the brief keynote included the obvious: will content storage turn into content delivery, and how will the team stop Megaupload's fate from happening again? Dotcom assured that "content distribution was indeed "down the road" and that it was their goal for the future – he also made it clear that they had "scrutinized every pixel to ensure [Mega is] built from the ground up to adhere to the law."
Sound like a good deal to you? Let us know if you're using Mega now or plan to do so in the near future! Meanwhile have a peek at the timeline below to get up to date on all things Mega and Kim Dotcom through today!