Medion Lifetab E7310 7-inch Android tablet has Cortex A9 1.4 GHz CPU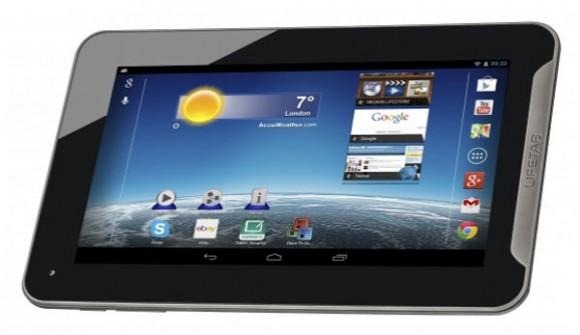 Medion has announced a new tablet that is now shipping called the Medion Lifetab E7310. The new tablet is Android-powered and has a 7-inch screen. None of the hardware features of the tablet are outstanding, rather this tablet focuses on delivering decent performance on a budget.
The tablet will sell for £77 making it a good value, even if it isn't packed with high-end hardware. The tablet has a 7-inch screen with a native resolution of 1024 x 600 and runs Android 4.1 Jelly Bean for the operating system. The E7310 uses an ARM Cortex A9 CPU under the hood running at 1.4GHz.
The tablet offers 8 GB of internal storage and storage can be pushed to 64 GB using microSD, microSDHC, or microSDXC memory cards. The tablet also features a USB 2.0 connection and supports USB host function to transfer data via a flash drive without a PC. The USB port also supports the connecting of accessories such as keyboards.
The E7310 tablet also features a two-megapixel rear camera and a 0.3-megapixel front camera. Other hardware features include integrated Wi-Fi and Bluetooth. The tablet will be available on November 15 via ASDA online and in stores. The tablet includes a 24-month warranty.
SOURCE: Medion