Medion Akoya Mini E1210 unboxed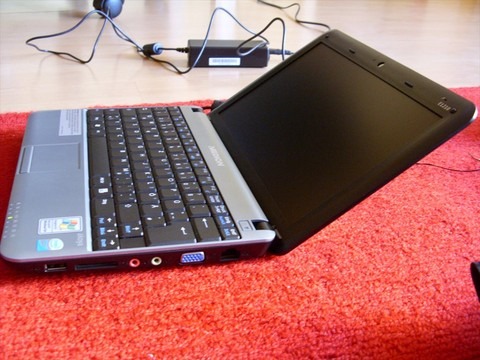 Medion's Akoya Mini E1210 budget ultraportable had little to differentiate it from the rest of the crowded market on announcement, but perhaps some unboxing photos will make the little laptop more appealing.  MSI-Wind.de have just brought one home, and they'll be the ideal people to confirm whether, as predicted, the E1210 is really just an MSI Wind in a different chassis.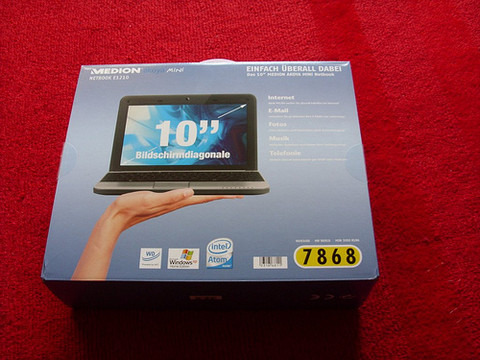 That means a 10-inch display, Intel Atom processor and 1.8-inch hard-drive.  There's also 1GB of RAM and two USB ports, a memory card reader, VGA-output, ethernet port and webcam.  Medion claim it'll be available in white as well as the "titanium grey" you can see here, but we're yet to see the white version (perhaps it looks too much like press photos of the Wind?).
No word on how much MSI-Wind.de paid for their E1210; the original price always sounded a little high, certainly if you tried to translate it to a US figure: €399 in Europe, which works out to $638.  However Medion still haven't said whether the notebook will ever actually make it outside of Europe.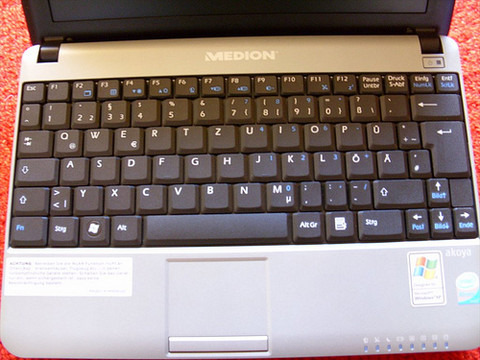 [via jkkmobile]