Medicare to cover Palm Pistol 'prescription handgun'?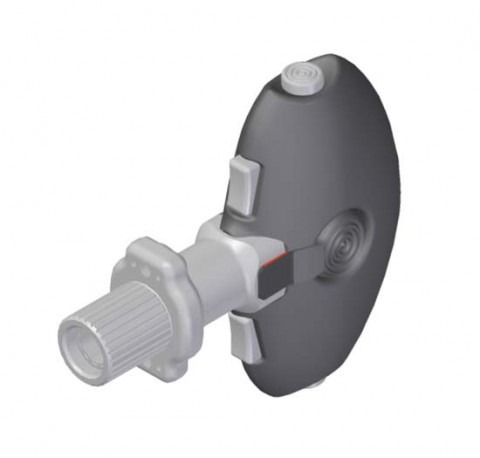 Back in September we wrote about the Palm Pistol, a single-shot gun intended for those with limited manual dexterity.  Now comes word that, after some FDA pondering, the Palm Pistol has been designated a Class I Medical Device.  That means that doctors will eventually be able to prescribe the weapon to qualified patients, who will then be able to claim the cost back through private or Medicare health insurance.
I'm wondering if it's just me that sounds bizarre to, or if everyone is having the same "bwuh?!" moment.  I understand that the US second amendment gives everybody the right to bear arms, but is it their right to claim back the cost of said-arms under health insurance?
Next step before prescriptions can be made is an application – already submitted by manufacturer Constitution Arms – to CMS contractor Noridian "for a DME (Durable Medical Equipment) Coding Verification in order to be assigned an HCPCS code".  No comment as yet from health insurers themselves.
[via Slashdot]