With 250mph under its belt, you're looking at the fastest McLaren ever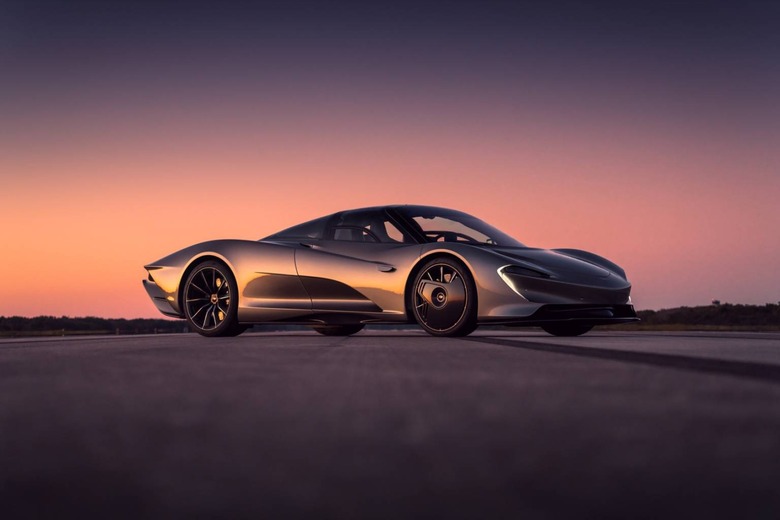 The fastest McLaren ever has completed its speed testing, with the new Speedtail proving it has pace to go with its otherworldly looks and morphing bodywork. The super-exclusive hypercar promised 250 mph when it broke cover in late 2018, and now McLaren's validation testing is complete, production can get the green light too.
Just 106 McLaren Speedtails will be produced, with the first expected to be delivered to its lucky owner from February 2020. They'll be hand-assembled at the automaker's facility in the UK, after a hugely involved customization process that should leave every car effectively unique.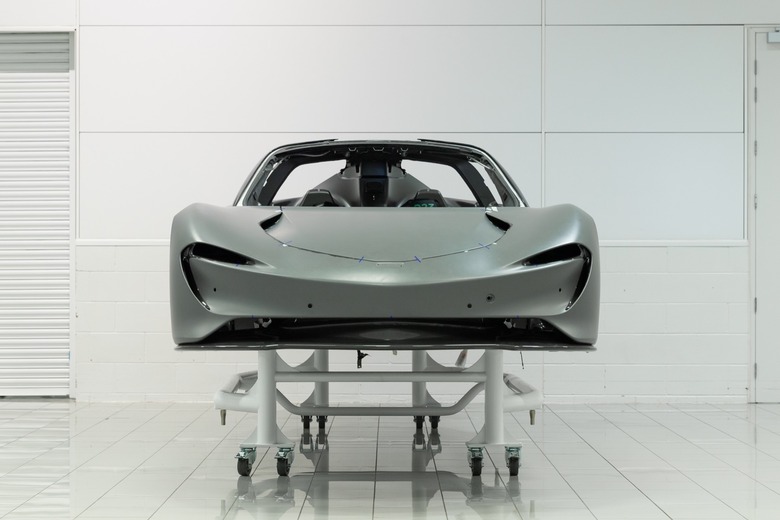 It's a car of firsts for the British company. For a start, it's the first to hit 250 mph, with Speedtail prototype XP2 repeatedly reaching that pace more than 30 times during its tests at the Johnny Bohmer Proving Grounds at Kennedy Space Center in Florida, USA. McLaren has actually been performing the same tests at multiple locations around the world, to make sure the hypercar is consistent.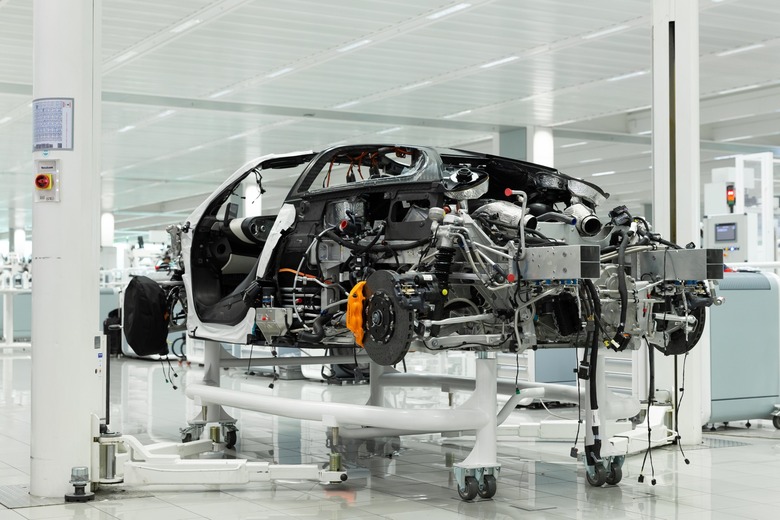 It also offers the most power and torque of a McLaren road car. Thanks to a gas-electric hybrid powertrain, the Speedtail musters a heady 1,055 horsepower and 848 lb-ft of torque. That's enough, the automaker claims, for 0-186 mph in under 13 seconds.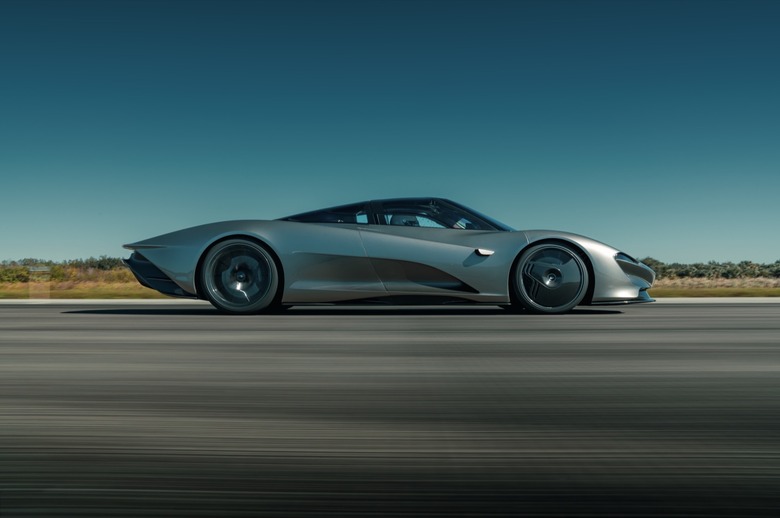 On the hybrid side, the Speedtail's batteries constantly recharge when the car is in motion, then feed that power through to the drivetrain when an extra burst of speed is needed. While drivers won't be able to plug the hybrid in to charge it, McLaren will be providing a wireless charging pad to keep the battery topped up even when the Speedtail is parked in a garage or storage. That way, it'll always be ready for maximum performance.
250 mph needed more than just brute force to achieve, mind. The Speedtail clinches the title of fastest McLaren ever by virtue of a number of aerodynamic decisions, including active and passive aero bodywork.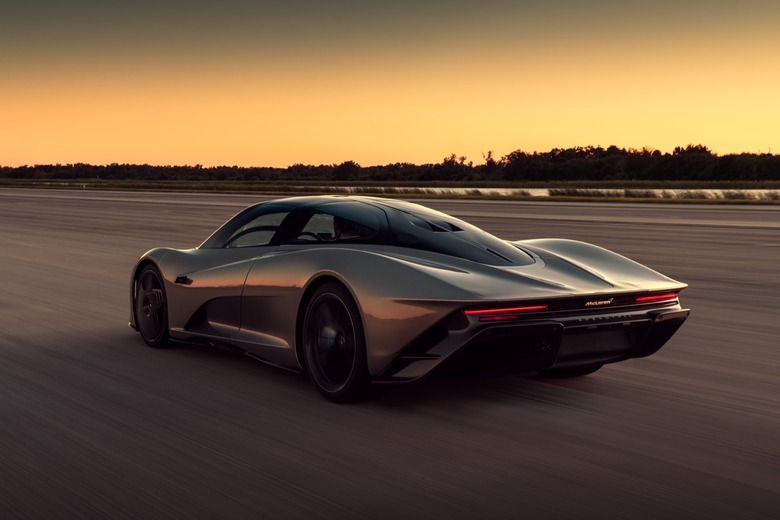 For a start, it's long: seventeen feet, in fact, and the most aerodynamically drag-efficient McLaren ever. The automaker has done away with regular side mirrors, replacing them with retractable cameras, and there are carbon fiber static aero covers for the front wheels. Velocity mode lowers the Speedtail by 1.4-inches.
It also causes the bodywork to physically flex. Dubbed active rear ailerons, the flexible carbon fiber is hydraulically actuated, flexing so as to adjust the flow of air over the coupe.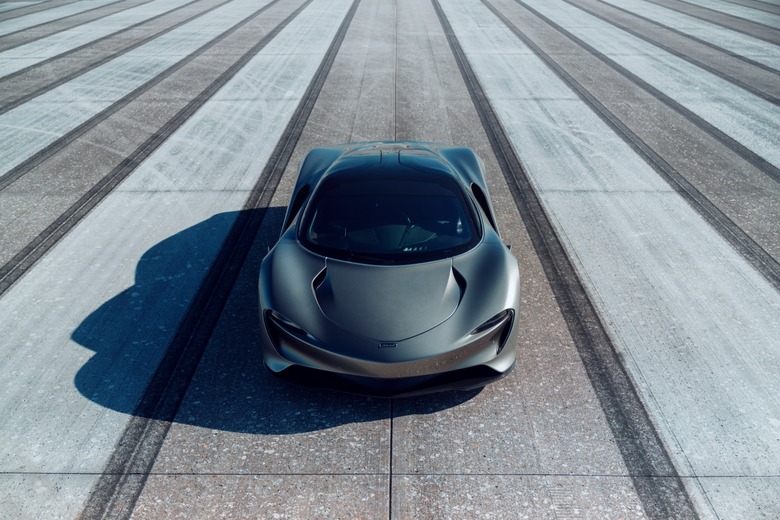 With the big ticket number out of the way, it means McLaren can start on customer cars. With numbers strictly limited – and a roughly $2.3 million price tag – don't expect to see many in the real world, even if they're going slower than 250 mph.