McLaren on Apple talks: company never made 'definitive proposition'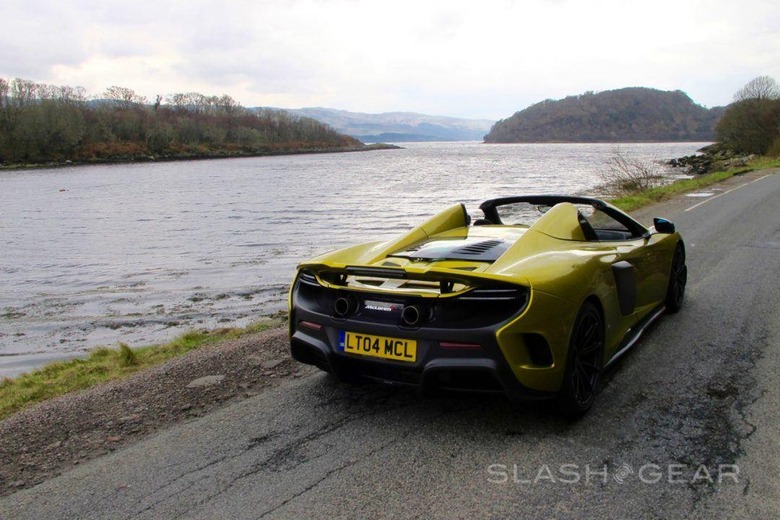 In September, a report from the Financial Times suggested Apple was interested in either a 'strategic investment' or outright acquisition of McLaren, something that would reportedly get Apple's codenamed Project Titan back on track. That report itself was followed up with a couple other reports confirming the same news, but now we have word from McLaren itself: Apple never made a 'definitive proposition' to the company.
It seems Apple was indeed in talks with McLaren to some degree, but any speculation that Apple had made a bid for the company — or proposed a big investment — weren't accurate. The information comes straight from McLaren Automotive CEO Mike Flewitt, who told Reuters recently:
There wasn't a bid from Apple. They visited. We talked. We talked about what they did. We talked about what we did. They toured. It never matured to a definitive proposition.
And thusly the reports receive closure. Apple's own automotive project — dubbed Project Titan — reportedly has been shelved, with Apple 'rebooting' the project and laying off workers in the process. Reports have it that Apple is now working on the car project with a new 'strategy,' developing technology for autonomous cars rather than trying to develop an entire car itself.
Before the layoffs, reports indicated that Apple's Project Titan had grown to more than 1,000 workers, something itself due to the company's recruitment efforts. The current state of the project and what it is working on isn't clear at this time.
SOURCE: Reuters