McLaren MP4-12C Spider teases 616HP of droptop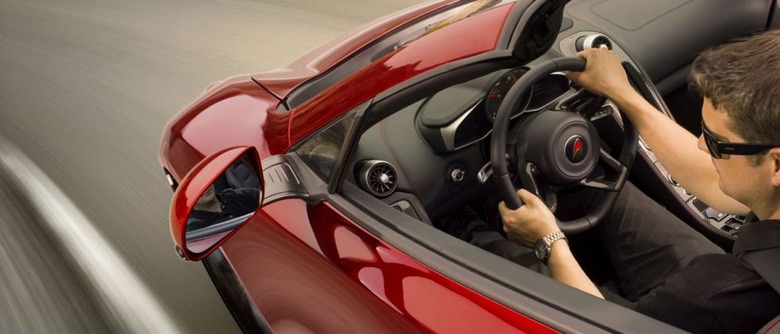 McLaren has previewed its next ultra-expensive sportscar, the 12C Spider, a convertible version of its high-performance MP4-12C. The new droptop will be officially detailed on July 3, but McLaren couldn't resist slipping out a teaser shot and some early performance figures: how does a 616 horsepower twin-turbo V8 engine strike you?
That V8 will, like the existing MP4-12C, be capable of the 0-60mph dash in just three seconds. It also uses its coupe sibling's carbon fiber MonoCell chassis, with McLaren saying that despite losing the roof, the convertible will be just as dynamic and responsive to drive thanks to the underlying stiffness.
Unconfirmed is whether that convertible roof will be soft or hard: there are mutterings of a folding hard-top with a somewhat unconventional design, but McLaren is playing images of that close to its chest. Still, most of the time we're guessing drivers will want the open air, all the better to hear the roar of the V8.
Price is, again, another missing detail, but with the coupe version coming in at in excess of $230,000, it's almost guaranteed that the Spider will break the quarter-million mark and probably by a significant margin.
[via Autoblog]