The McLaren Grand Tourer: What we know about the breakout GT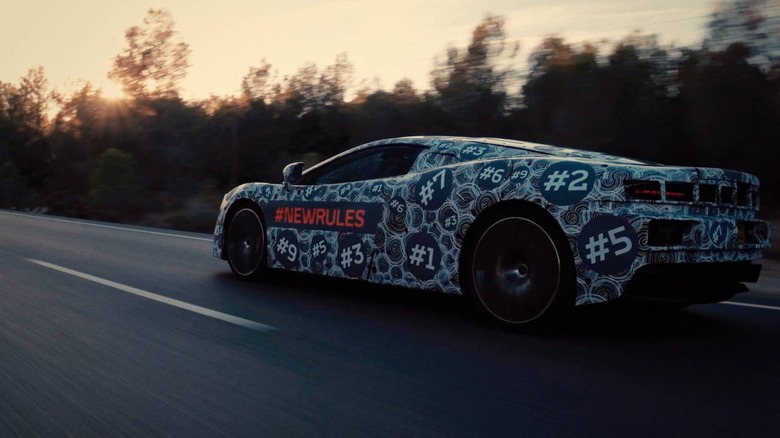 McLaren is readying a new grand tourer, a brand new sports car that will step outside of the company's existing Sports, Super, and Ultimate Series lines. Described by the automaker as "the McLaren of Grand Touring," the new model will try to strike a balance between the speed and agility that the company is known for, and the very specific requirements of a vehicle intended for long road-trips.
That's something McLaren has attempted before, in the shape of the 570GT. Launched back in 2016, the car joined the 570S in the Sports Series, keeping the engine but adding a larger glasshouse rear for extra cargo, and softening the dynamics a little with lengthier drives in mind.
While the 570GT was well-received, McLaren believes the time is right for an even more focused model. "It will be a car that combines competition levels of performance with continent- crossing capability, wrapped in a beautiful lightweight body," Mike Flewitt, CEO at the automaker, said at the Geneva Motor Show 2019 this week. "It's a car that has been designed for distance and one that will also provide the comfort and space expected of a Grand Tourer. But with a level of agility never experienced before in this segment."
McLaren's challenge will be balancing the performance focus it has become synonymous with in less than a decade of making road cars, with the realities of what people shopping for a grand tourer will prioritize. The risk there is that, if the new car is perceived as diluting that purity, it could end up turning off McLaren loyalists who have helped the automaker grow consistently year-on-year.
It's a juggle that Flewitt is well aware of. "In addition," he said of the new car, "it will be the lightest of Grand Tourers and by also having the best power-to-weight ratio, I promise it will be one of the quickest. In addition, it will be the only Grand Tourer to share its DNA with the 250mph McLaren Speedtail."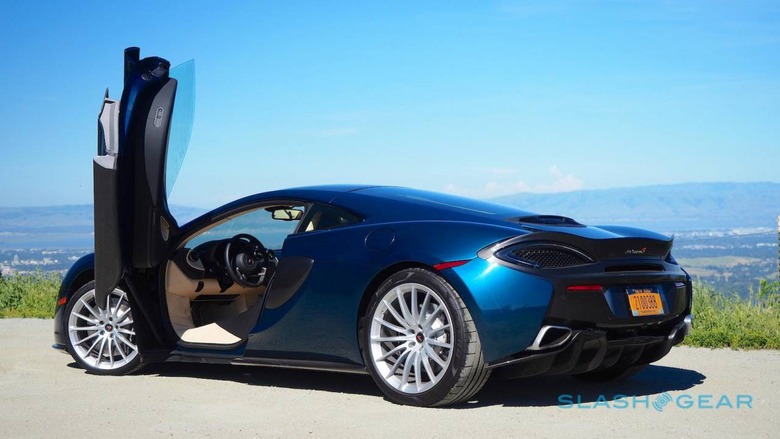 Details are in short supply. McLaren has only released a single image, showing a heavily-camouflaged version of the car. We know it will be a two-seater, like the 570GT shown above, with a mid-engined layout. Unlike the Speedtail, it will be purely gasoline powered, not a hybrid. McLaren may well use the opportunity to roll out a new version of its twin-turbocharged V8 engine.
Cabin space will be greater, and there'll be room to carry bulkier items like golf clubs or other sports equipment. While it may not be the first McLaren you choose to take to the track, that's not to say it wouldn't still be capable there.
What it isn't, at least right now, is either fitting into an existing McLaren family or establishing a series of its own. The McLaren Grand Tourer will be a distinct model, separate from the Sports Series and Super Series. Unlike the 600LT and 600LT Spider, it won't be a limited-run car either, but a regular production series car.
McLaren is clearly hedging its bets when it comes to how its range grows post-GT. The automaker won't be drawn on whether this newest car will spawn a whole new family, with the Speedtail at its pinnacle. However, when pushed, company representatives pointed out that there was a significant gulf between this new Grand Tourer's expected price tag in line with a 570S Spider – that starts at around $200k – and the nearly $2m a Speedtail will set buyers back.
Could a new, even more high-end Grand Tourer come to occupy that gap? That will likely depend in no small part on how this new car is received. We'll know more when it gets its official name – and makes its full debut – in just a few months time.