McLaren F1 put up for sale by company - just one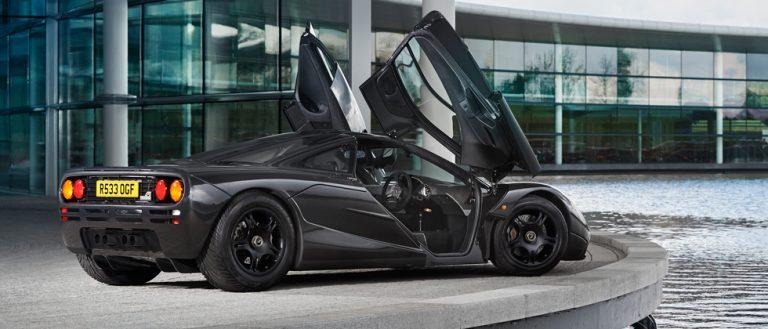 One of if not the most highly regarded original supercars, the McLaren F1, has been brought back to sale by McLaren itself. This vehicle is chassis #069, what the company suggests was "one of the very last produced", and this one is coming in "Concours Condition." The vehicle has less than 2,800 miles on it (from new) and will be sold with the watch this line of vehicles was originally presented with as well as "the correct numbered McLaren F1 book" – that's the LM Edition of the book "Driving Ambition". Just 64 roadcar examples of this vehicle were ever produced – 106 F1 vehicles total. This vehicle is set to fetch a pretty penny.
Below you'll see a gallery of photo captured of this vehicle – this unique model specifically. According to McLaren, this is one of six examples of this vehicle completed. They also suggest that this is the 60th model to be hand-built in Woking, England – for what it's worth.
What's unique about this vehicle – beyond its limited-edition nature – is that it's being sold by
. This vehicle is "maintained and presented by McLaren Special Operations Heritage division." Almost as if you're buying the vehicle straight from the source back in the 90s. "McLaren Special Operations grew out of the McLaren Customer Care programme," said McLaren, "which dates back more than 20 years to the days of the McLaren F1 road car."
Back in August of 2015 a similar vehicle (a 1998 McLaren F1 LM in a slightly brighter, warmer tone of "orange metallic"), sold for a cool $13.75 million dollars at Pebble Beach (by
). That was the 63rd and second-to-last road-spec F1 built.
Sotheby's called the F1 "the most iconic supercar of the modern era."
This vehicle works with a mid-mounted 6.1-litre V12 engine that produces 636PS (627bhp). More than 20 years ago, the F1 broke the previous record for fastest production roadcar. The F1 broke said record with a top speed of 390.7km/h (242.8 mph) and currently still holds the title of "fastest naturally-aspirated production road car ever built."