McLaren BP23 hybrid is a 243+ mph 3-seat Hyper-GT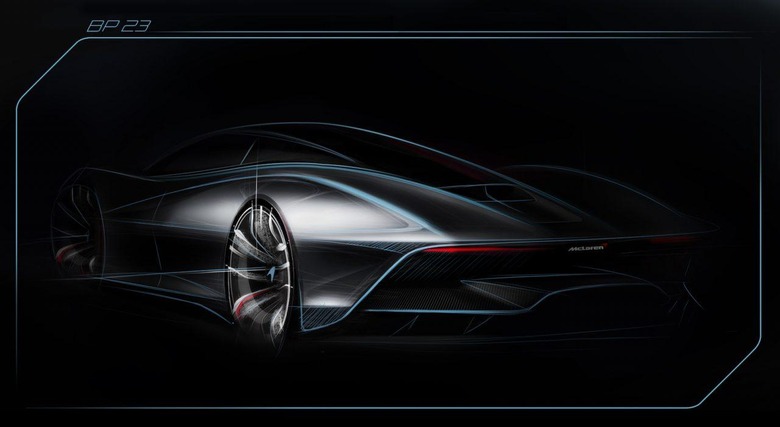 McLaren's current line-up of supercars certainly isn't shabby, but aficionados of the automaker have a special spot in their heart for the McLaren F1. The iconic road car broke speed records back in 1998 and set new heights in engineering with its lavish use of carbon-fiber and more. Now, the company is bringing some of that F1 magic back, in the shape of the McLaren BP23 Hyper-GT.
So far all we have are a few details and teasers of the car, but it's still enough to get very, very excited. The BP23 name is, currently, only a codename; McLaren says that the final name will be announced closer to its release, though it won't follow the same alphanumeric pattern of the current Sports Series and Super Series cars.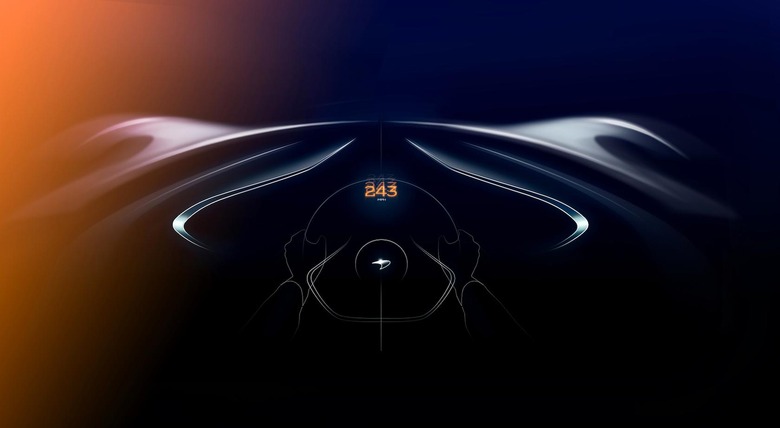 It will be a gas-electric hybrid, pairing electric motors with a gasoline engine. That's something McLaren has done before with the P1, its limited run of 375 hybrids that were produced between 2013 and 2015, and which sold for $1.35m apiece. That car combined a 3.8-liter twin-turbo V8 with an electric motor for a total of 903 horsepower, though it's unknown at this point what sort of system McLaren has in mind for the new BP23.
What we do know is that it'll be fast – very fast indeed. At least 243 mph, indeed, thus exceeding the top speed of the McLaren F1. Final performance numbers will, again, be shared closer to launch.
However, the BP23 won't be some stripped-out racer. Unlike the McLaren Senna, the automaker's recently-unveiled road-going race car which leaves carbon-fiber and metal exposed in the name of shedding weight, the new car should be the most luxurious the company has ever made, it says. That's fitting for the latest addition to the McLaren Ultimate Series, but there's one specific cabin detail which we're particularly enthusiastic about.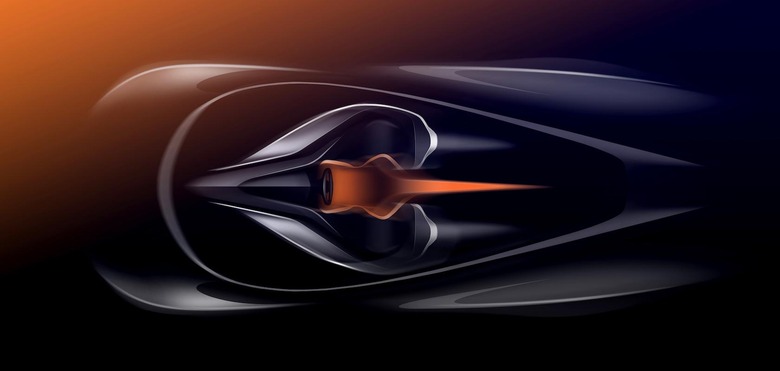 That's the fact that the new Hyper-GT will be a three-seater. Like the F1, it'll have a central driving position, with the driver's seat pushed forward ahead of two, flanking passenger seats.
We'll have to wait until the end of the year to see the final car, and production isn't expected to begin until the end of 2019. No point getting out your credit card, though. McLaren says that the entire BP23 production – just 106 cars – have already been allocated, with the automaker's special-operations team, MSO, working with each customer to tailor their car to their specific requirements. Each will be priced at £1.6m ($2.2m) before tax.