McDonalds puts notifications on the menu with iBeacon program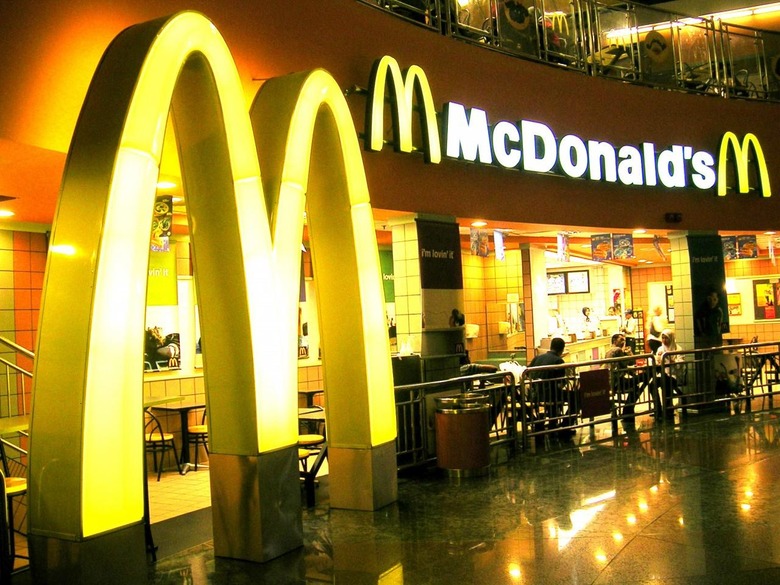 McDonald's has announced they've begun testing the power of beacons. At several franchise locations in Columbus, Georgia customers are being treated to deals via iBeacon technology. The rollout is done in partnership with Piper, a provider of low-energy beacon solutions, with plans for a wider rollout once the kinks are ironed out. If they've got Bluetooth on, customers may see special offers or coupons pushed to their handsets, which can be redeemed at purchase. According to Piper, it's working well.
Piper says over 18,000 offers have been redeemed, and "McChicken sales increased 8 percent and McNuggets increased 7.5 percent from the previous month". The pilot program has been in the works for four weeks, and took place at 17 franchise locations.
Beacon hardware works with Bluetooth Low Energy to find nearby phones. Once a beacon notices you, messages may be pushed to your phone with special offers or information. Though some are using iBeacon technology to better facilitate wait times or customer service, McDonald's is pushing sales with it.
The iBeacon-enabled hardware also has the power to see you outside of the restaurant, so you'd likely even get discounts while in the drive through. The new Gimbal Series 21 beacons are built for outdoor use, so it's possible McDonald's and Piper have similar hardware (if not the Gimbal solution) positioned in various spots around their franchise locations.
While we've heard about iBeacon technology being used at sports arena and larger retailers, but a McDonald's rollout nationwide would challenge Apple Stores for small retail beacon bragging rights.
Source: Piper