iBeacon Tech Coming To All Macy's Stores This Year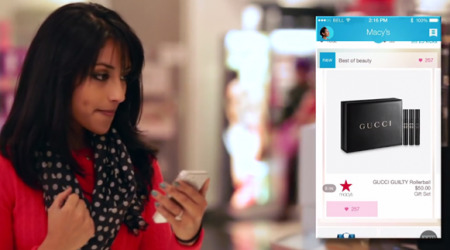 Having been testing the technology for about a year, Macy's is now ready to roll iBeacon tech out on a larger scale. After a semi-public rollout during the holiday shopping rush last year in San Francisco and New york, Macy's is bringing iBeacon tech to us all.
Macy's says this iBeacon rollout will hit all of their Us-based storefronts, with more than 4,000 iBeacon devices being hidden throughout their stores.
These in-store beacons lean on Apple's iBeacon technology, which uses Bluetooth Low Energy to push notifications to your phone.
Macy's works with Shopkick to push you info on items you're near, so when you have the Shopkick app open during your shopping escapade, you'll get info on items, and possibly even coupons or special offers, sent right to your phone. Those notifications rely on your proximity to the iBeacon device in-store, so you won't get offers for Men's shoes while looking at sheets.
Macy's plans to have their deployment of iBeacon devices done by the end of Fall — just in time for your holiday shopping rush. Macy's says they will continue to study how customers use the iBeacon tech, and implement tailored notifications in early 2015.
Source: ZDNet