MC10 "BioStamp" Connects To Your Body, Shares Data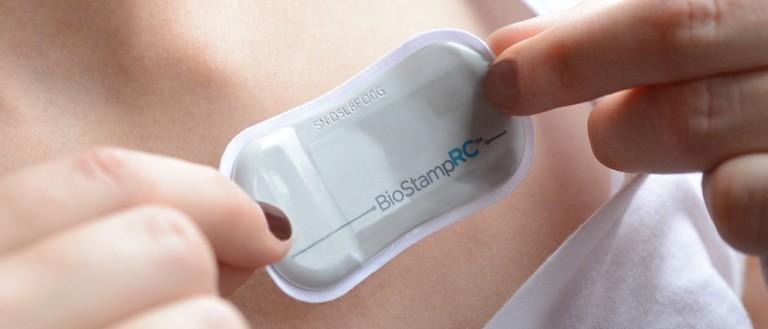 Amid waves of wearables at CES 2016, MC10 have revealed the BioStamp Research Connect System. This system works with a sort of soft stamp, or sticker, that sticks to your body and shares physiological data with computers. These flexible body-worn sensors allow the wearer to operate entirely normally as they bend and move with the body, rather than hindering it. This system reduces observation error at the same time as it improves data capture, so says MC10.
Inside this BioStampRC device, you'll find a 3-axis accelerometer as well as a 3-axis gyroscope. You'll also find integrated electrodes aimed at generating "research quality signals" that will be able to be used for surface electromyography (sEMG) as well as electrocardiography (ECG).
Wearable Technology startup mc10 chats with SlashGear
The data is shared wirelessly and securely (not just anyone can access it). You'll find information transmitted in organized data sets, able to be easily managed and downloaded for analyzation.
Information can be seen in "study-centric" tablet and web applications – this means that researchers will find themselves at home, while data will be able to be read by anyone relatively easily.
According to MC10, the BioStampRC system has been "in beta testing for several months with world-class institutions that specialize in the areas of motor skill rehabilitation, neurodegenerative diseases, cardiology, and human performance."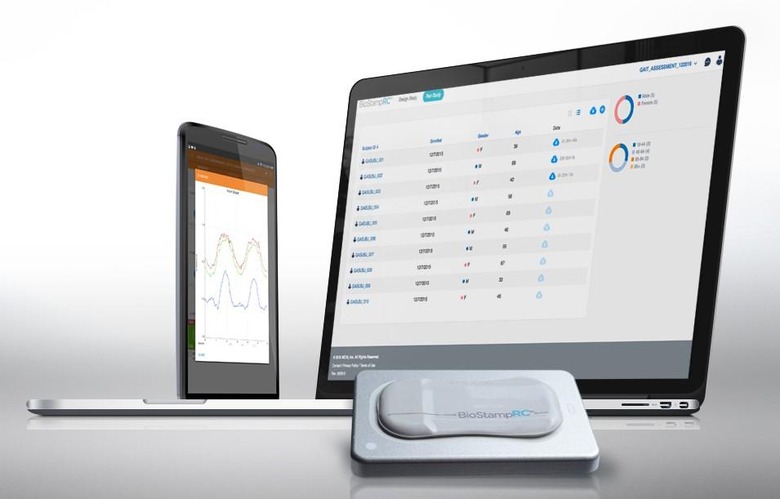 "We are very impressed with the results of the BioStamp system tests that we have performed so far," said Dr. Paolo Bonato, Director of the Motion Analysis Laboratory at Spaulding Rehabilitation Hospital in Boston, Massachusetts.
"The sensor is unobtrusive, very comfortable to wear, and it reliably collects data for extensive periods. Charging the sensor's battery and checking the quality of the data being collected is simple. The system appears to be an ideal platform for many of our clinical research projects."
Stick around as we see more – this system will be available to the public in early 2016.