Mazda's vintage-inspired MX-5 concepts are begging to be built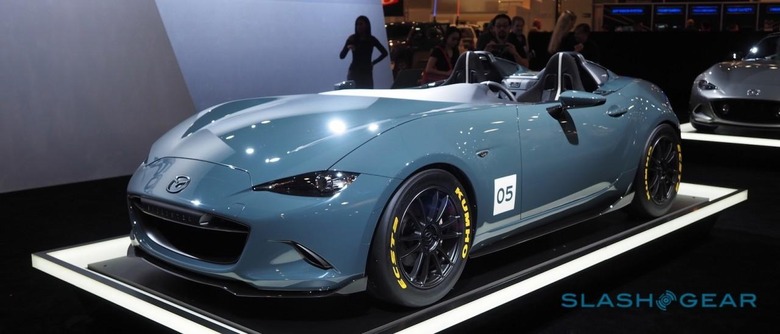 Mazda's striking 2016 MX-5 Miata wasn't in short supply at SEMA 2015, but none were so compelling as the company's own customs. The Mazda stand may have been minimalistic, but that only worked in the favor of the MX-5 Speedster Concept and the MX-5 Spyder Concept; if Miata fans aren't already demanding production plans for one or both, then it's only a matter of time.
The Speedster is the most aggressive of the two concepts, taking the 2016 MX-5 and scything away not only the hood but the whole of the windshield, too. Inspired, so Mazda says, by classic 1950s speedsters, the car gets a unique Blue Ether paintjob and custom aero kit.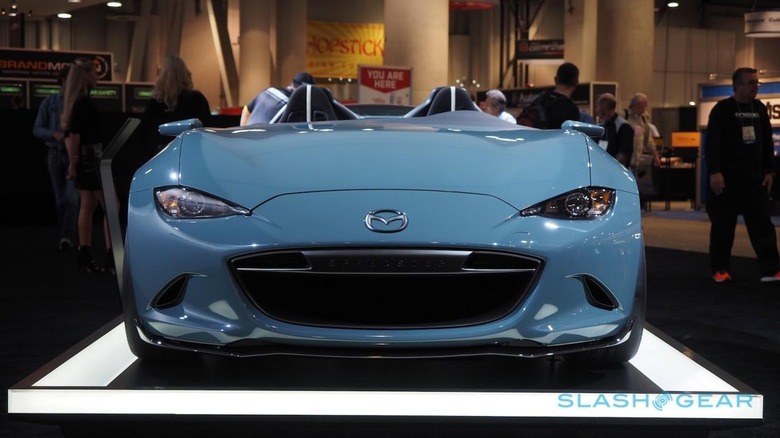 It's not just an aesthetic change, either. Losing the upper body and switching to carbon fiber for the seats as well as the roll bar has allowed Mazda to trim 252 pounds from the Miata, bringing it down to just 2,080 pounds.
Exactly what that does to the performance from the 2.0-liter Skyactiv engine is unclear, mind.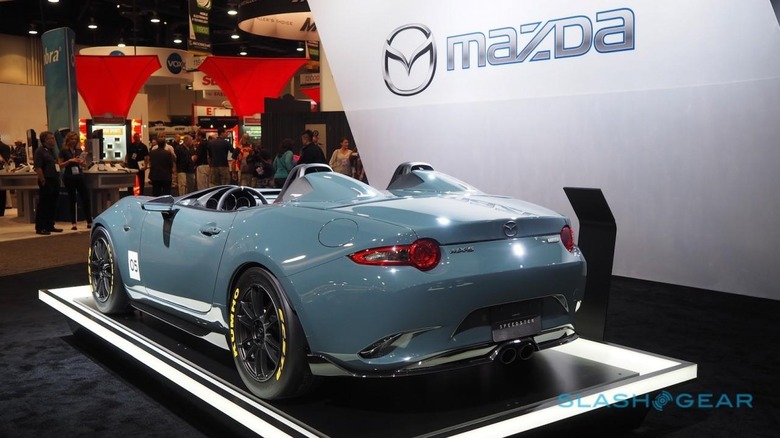 As for the Spyder, that's also vintage-inspired, this time by classic roadsters. Gone is the convertible hood, replaced by a "Spyder Bikini Top" that stretches, sail-like, across the top of the car.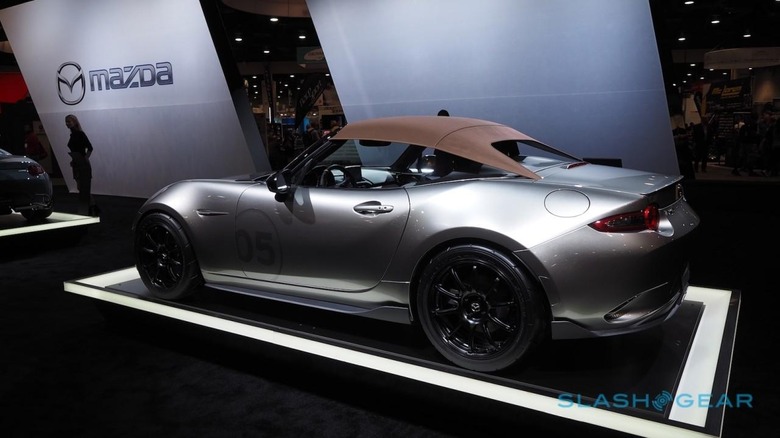 It too gets a custom aero kit, lowered suspension, and new wheels, while inside the brown and tan leather interior is also a one-off for the Spyder.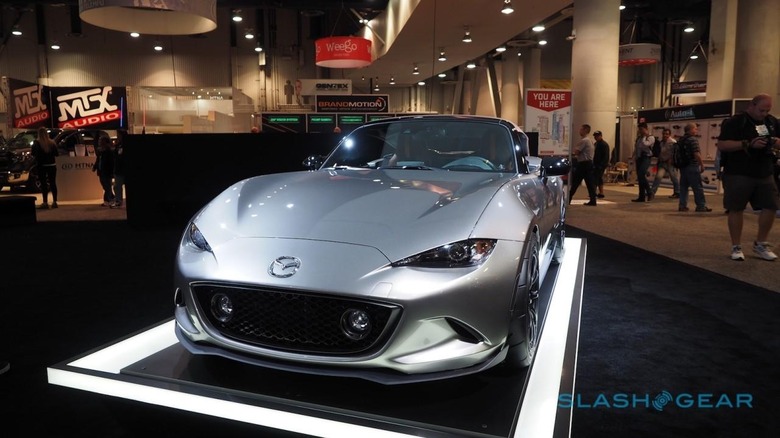 NOW READ: 2016 MX-5 First Drive
What's notable about both cars is how well-polished they are: these are no thrown-together prototypes. Should MINI decide to green-light its Superleggera coupe I could easily envisage a high-end MX-5 variant to compete, even if Mazda might have a fight on its hands trying to convince regulators that doing away with the front glass is practical.
[gallerybanner p="412866"]