Mazda unveils carbon fiber hard top for MX-5 and body kit for CX-5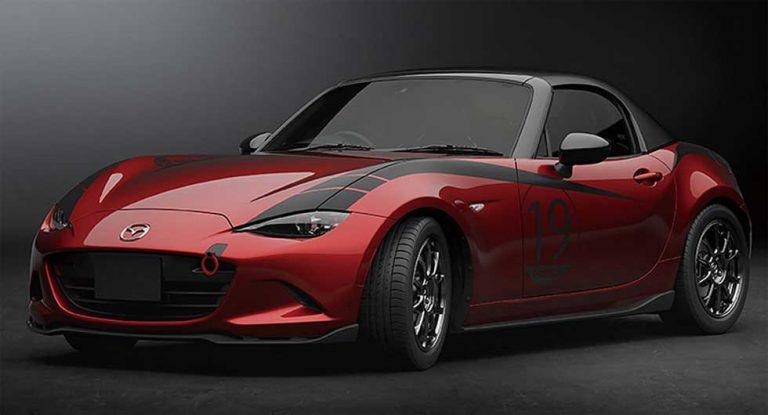 Mazda has offered up some images of a couple of the cars it will have on hand next month at the Tokyo Auto Salon. One of the rides is a new MX-5 that is fitted with carbon fiber hardtop called the Roadster Drop-Head Coupe. With the MX-5 being a car that many people buy for handling and driving enjoyment rather than open-air motoring, hard tops are popular.
Mazda already offers a hard top for the MX-5, but that part is meant for racing and has odd looking proportions to clear the roll cage inside racing cars. Other than the hardtop, the MX-5 also has a new front splitter, aerodynamic side skirts, and 16-inch RAYS wheels.
The MX-5 concept also packs tow hooks, Recaro seats, and aluminum pedals. Performance tidbits include a new flywheel, high-performance air filter, and a limited slip differential. It's not clear if these MX-5 performance parts will go into production, but we can hope.
Mazda also has a new version of its Mazda3 called the Mazda3 Custom Style based on the all-new model. It has a body kit with a front splitter, extended side skirts, and a gloss black rear bumper. Mazda also tweaked the interior a bit and fitted it with 18-inch BBS wheels.
Special versions of the CX-5 and CX-8 are heading to the show. The CX-5 has plastic body cladding with aluminum inserts and upgraded interior. The CX-8 Custom Style has fake skidplates and 20-inch wheels with some tweaks to the interior. The Tokyo Auto Salon kicks off January 11; perhaps we will learn if that hardtop can be purchased then.