The 2020 Mazda3 is a gamble, and while it may look seductive with its newest iteration of Mazda's Kodo design language, the big risk is under the hood. Mazda has focused on its strengths – style, driving engagement, and being just plain different from Ford, Kia, Hyundai, and others – but it's what the Mazda3 isn't that may decide its fate.
It's certainly a handsome car. Mazda is insistent that its two body styles – hatchback and sedan – target very different types of customers, but they're effectively the same until you get back to the C-pillar. Then you get to choose between the more flexible cargo space – but vision-impairing tiny rear window – of the hatch, or the more traditional shape of the sedan.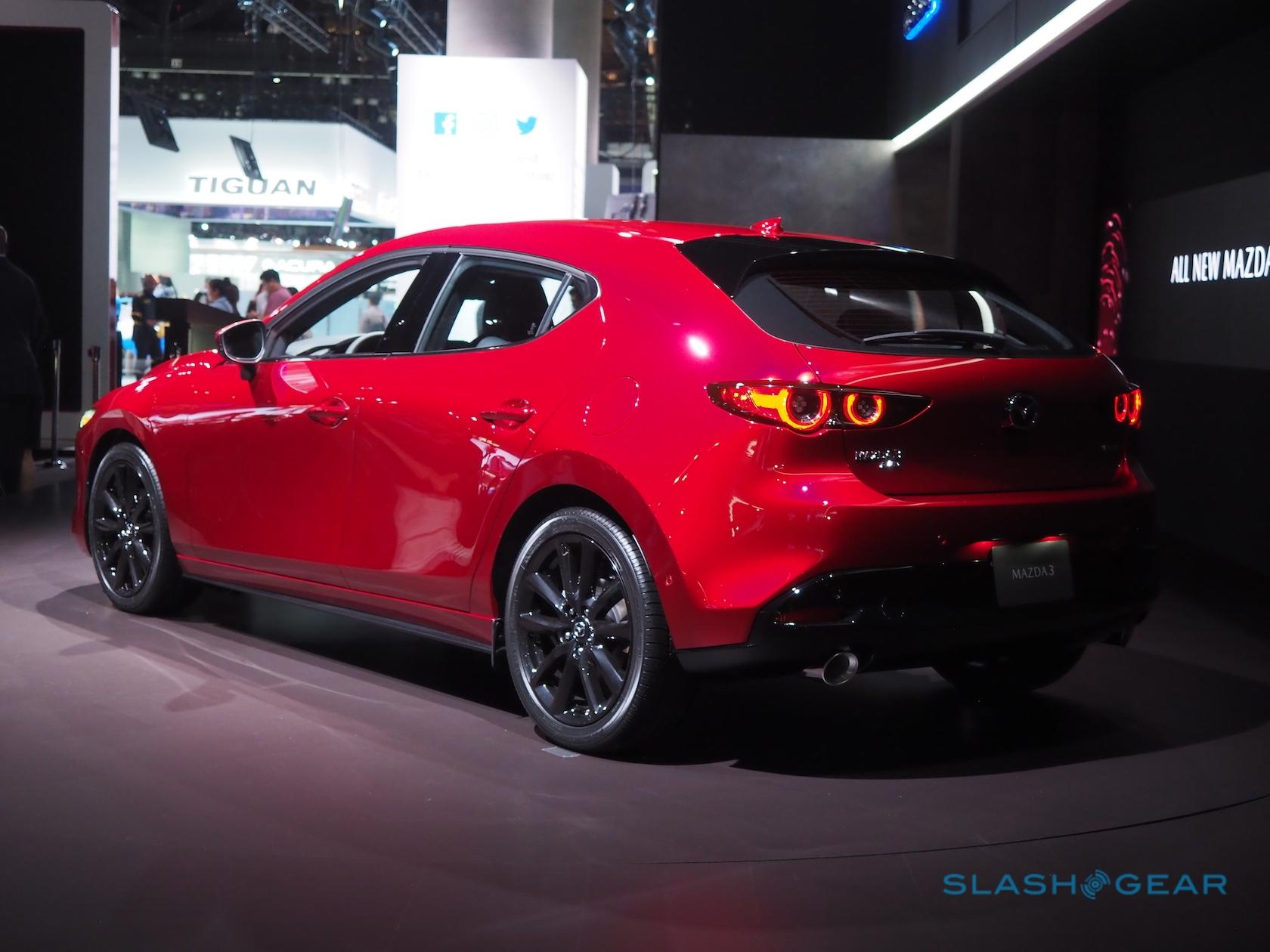 Inside, too, Mazda has put in the effort. Like the refreshed Mazda6, there's a noticeable uptick in both design and the quality of the materials. Switchgear looks and feels better, while the general aesthetic is that of a car in a more premium tier. An 8.8-inch infotainment screen will be standard.
What's really interesting, though, is Mazda's decision when it comes to powertrains. Although there'll be five engines in the line-up eventually, at launch the US will only get one of them. Mazda's strategy with electrification is also likely to be controversial.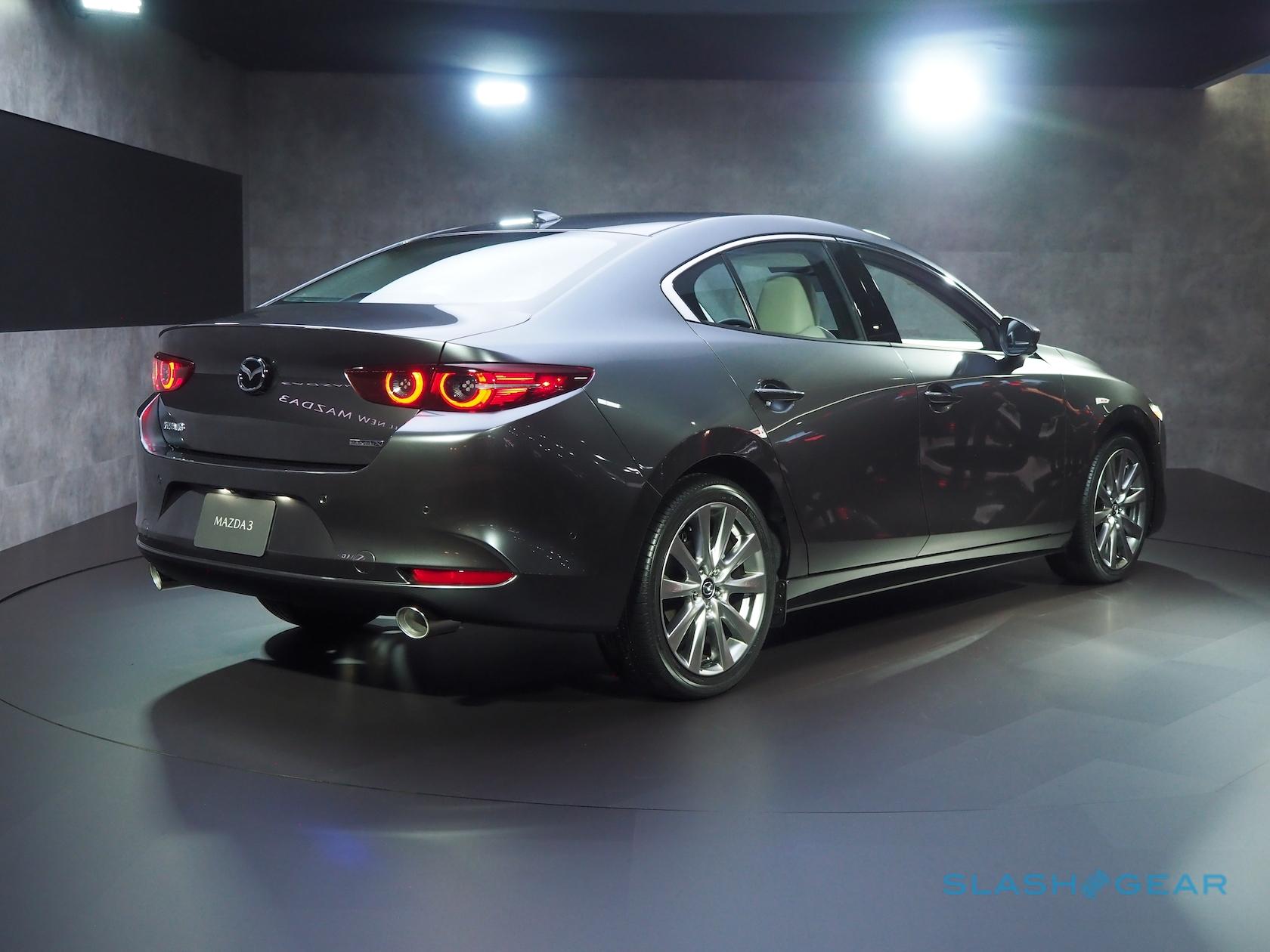 When it arrives on US dealership forecourts in early 2019, the 2020 Mazda3 will have the Skyactiv-G 2.5-liter engine. That's a four-cylinder gas engine, and it'll be paired with either a six-speed manual transmission or a six-speed automatic. Power and performance for the car haven't been confirmed yet, though it's worth noting that Mazda's current 2.5-liter engine will get you 184 hp and 185 lb-ft of torque.
Late in the year, however, there'll be a second, far more interesting engine option. That's the Mazda Skyactiv-X with M Hybrid system, and it's something the automaker has been working on for a while. It's not, after all, what you'd normally assume from a hybrid.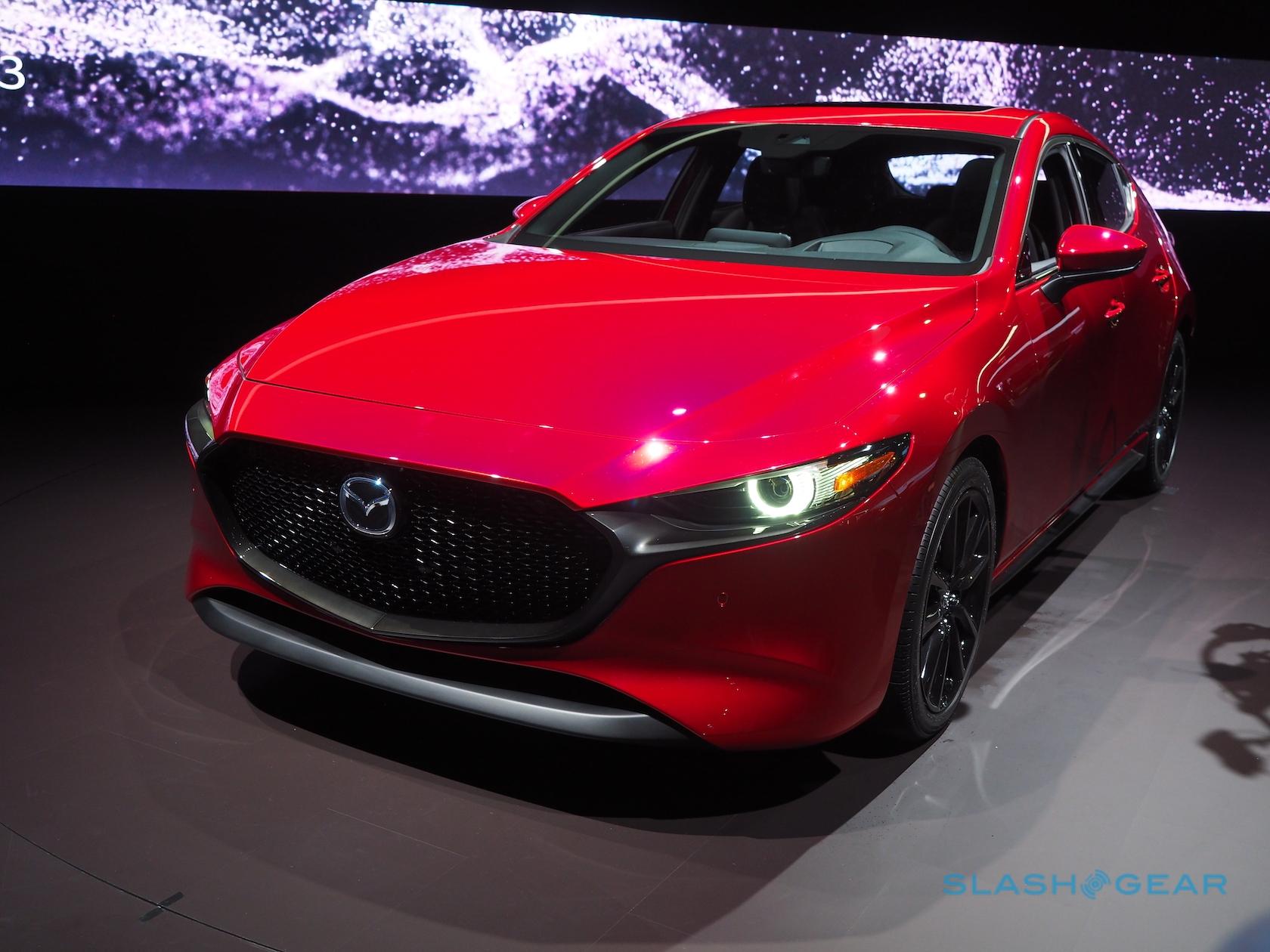 Skyactiv-X uses an unusually high compression ratio and a very lean mixture of gasoline in the air in the engine cylinders, relying on something called homogeneous charge compression ignition (HCCI). By very precisely controlling direct injection of the fuel and when it triggers the spark plugs, Mazda can more efficiently control when and how the cylinder fires. The upshot is more efficiency and more torque.
Indeed, Mazda claims that the Skyactive-X will not only use less gas than a traditional engine, but also deliver the sort of torque more commonly associated with diesel cars, too. Exact economy numbers haven't been shared yet, but Mazda says to expect up to 30-percent better efficiency than its other gas engined cars.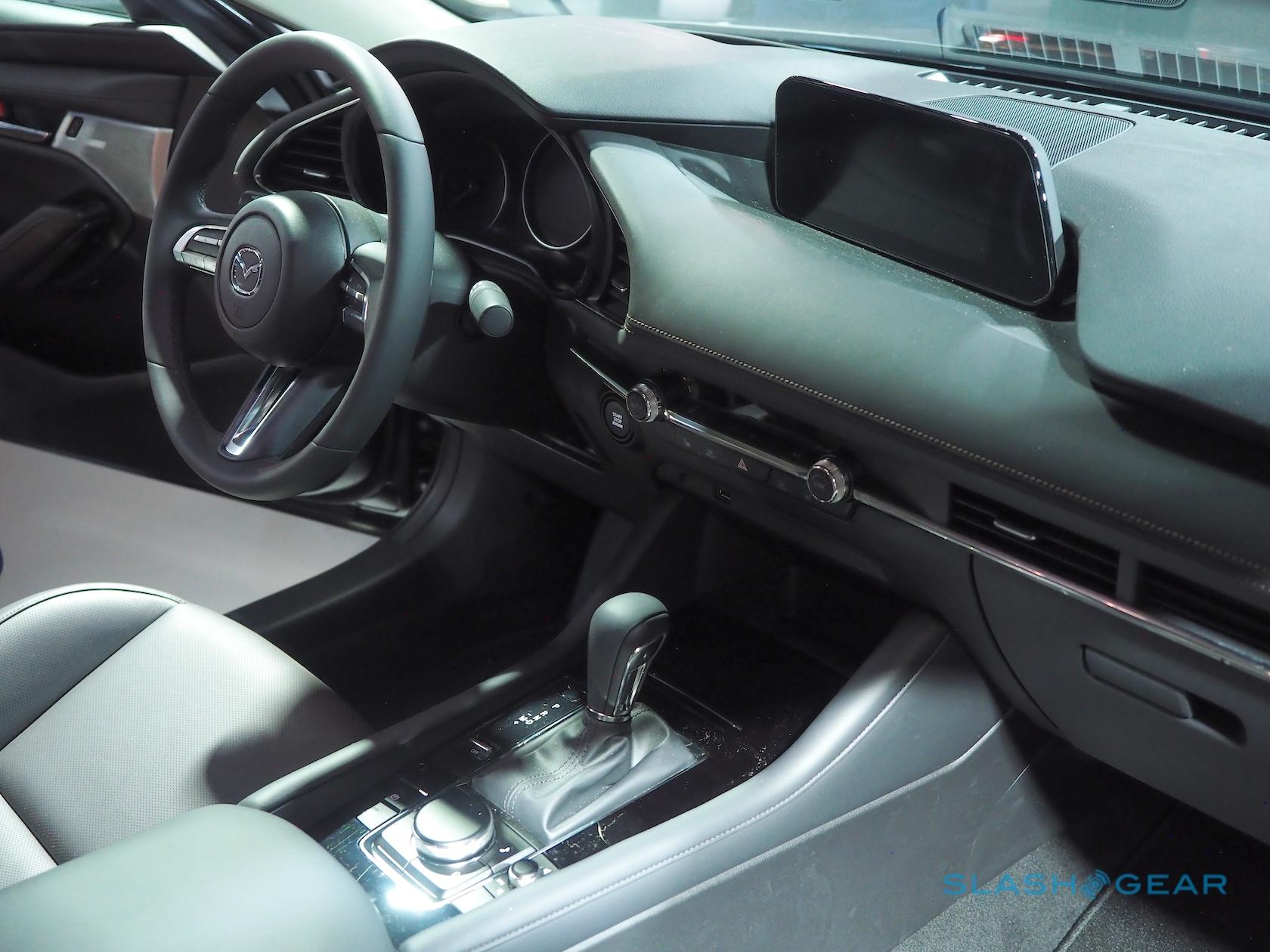 Then there's the M Hybrid system. Sadly this isn't a true hybrid in terms of having an electric motor driving the wheels along with the gas engine. Instead, Mazda is using what it's calling an e-motor generator to recover energy when braking; that's then used to make the stop-start system operate more smoothly, along with helping to run the Mazda3's various electrical systems.
How successful it'll be in the broader scheme of things depends on what you expect from a hybrid drivetrain. Mazda's priority here is clearly economical driving with a feel still akin to a traditional gasoline car. That'll likely make the 2020 Mazda3 Skyactiv-X feel like a more effective version of its other gas-engined cars, but it won't have that instant-electric-torque feel that's so easier to get addicted to in other hybrids.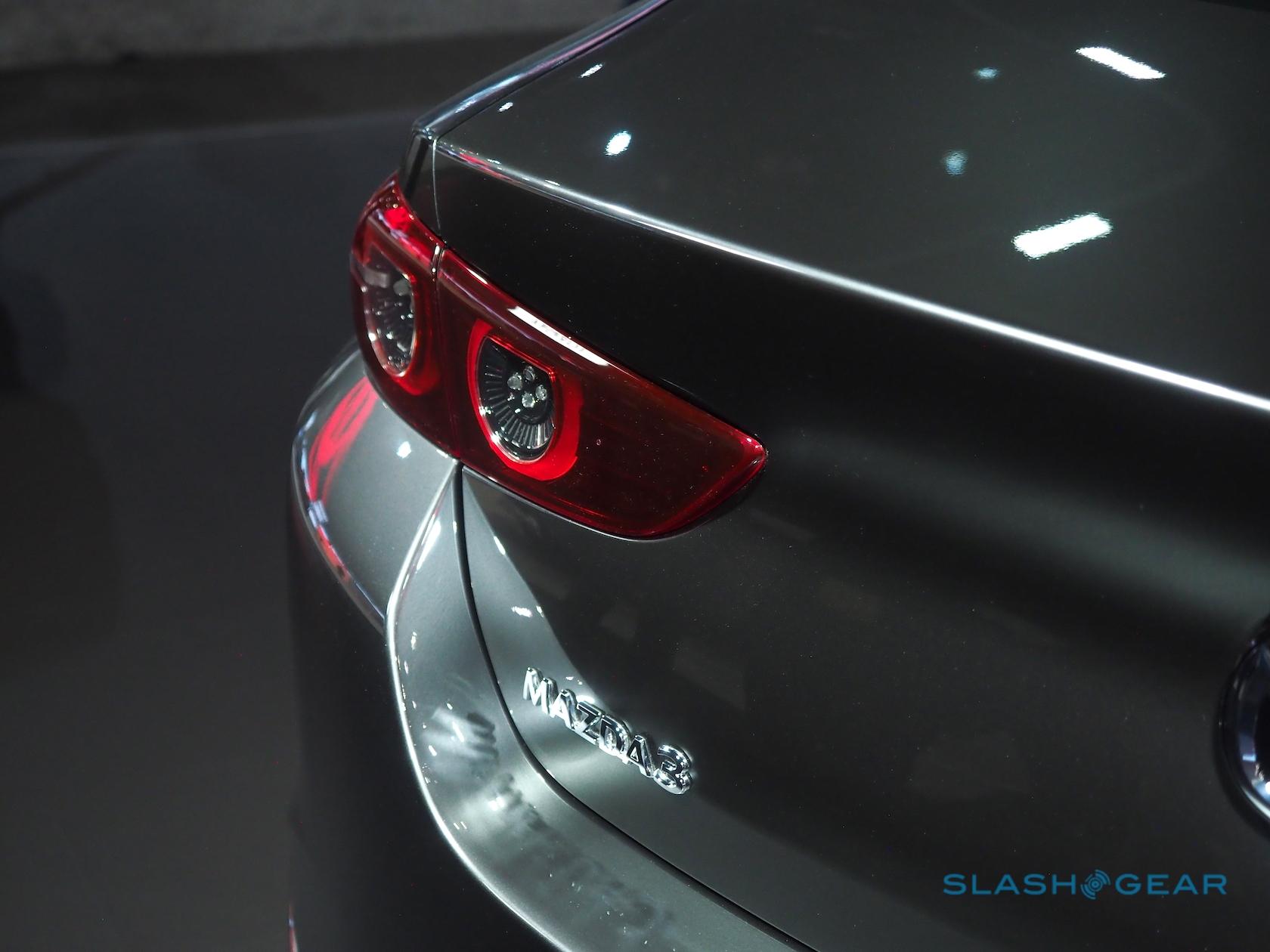 Given that Mazda's cars have, in recent years, differentiated themselves by virtue of being more engaging to drive than most rivals in their segments, that may not be an entirely bad strategy for the company to take. All the same, with plug-in hybrids and fully electric cars increasingly commonplace in the Mazda3's category, the automaker's continued absence there is only going to get more noticeable.
[Updated to correct a typo in paragraph 8]