Mazda Recalls 190k CX-7 SUVs Over Possible Steering Issue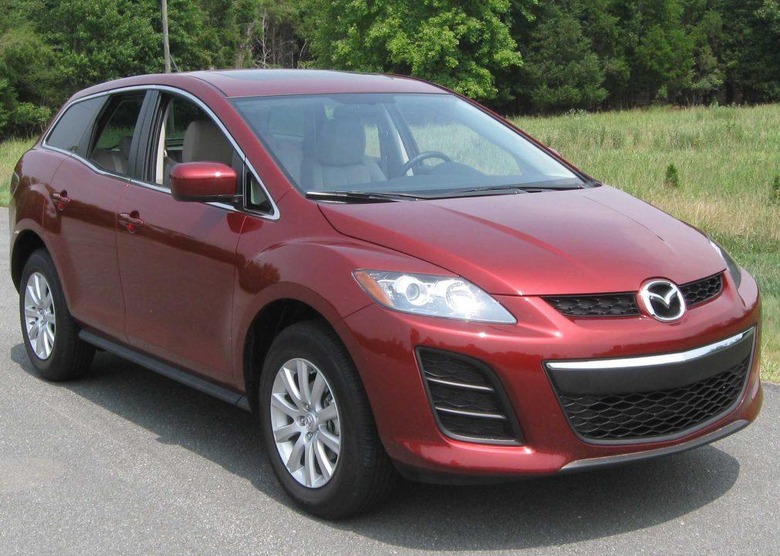 Mazda is recalling 190,102 CX-7 SUVs due to possible loss of steering resulting from a ball joint issue. The affected vehicles fall between the 2007 and 2012 model years; Mazda plans to fix the recalled vehicles in a staggered manner starting with the 2007 and 2008 model year cars, as well as 2009 to 2011 model year cars located in certain states (those with salty winter roads, namely).
The potentially affected Mazda CX-7 SUVs are at risk of steering loss if water with salt makes its way into the suspension ball joint fittings. If that happens, the salt in the water could cause the ball joint to corrode over time, and that corrosion could then cause it to separate from the lower control arm.
If that happens, the vehicle could lose steering which, obviously, is a major crash risk. Because of the nature of the defect, Mazda is giving precedence to the oldest recalled models, as well as 2009 to 2011 models that are located in any of the following states (which experience snowy winters and therefore have salty roads):
Connecticut

Delaware

Illinois

Indiana

Iowa

Kentucky

Maine

Maryland

Massachusetts

Michigan

Minnesota

Missouri

New Hampshire

New Jersey

New York

Ohio

Pennsylvania

Rhode Island

Vermont

Virginia

West Virginia

Wisconsin

D.C.
All other affected vehicles will then be serviced as parts are made available.
SOURCE: NHTSA