Mazda MX-5 RS is for Japanese buyers only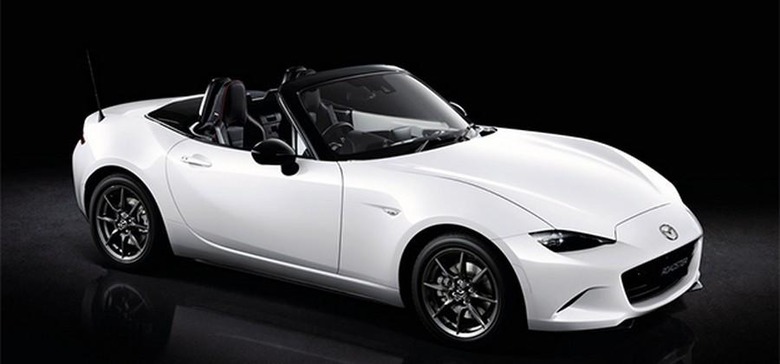 Mazda has pulled the wraps off a new limited edition MX-5 called the MX-5 RS. This car will only be offered in Japan and it has a lot of the cool stuff that the enthusiast would want in a lightweight track day scalpel aiming to embarrass lesser drivers. The one thing it lacks that might leave you scratching your head is the higher power engine option.
In the States we get the MX-5 with only one engine option, a 155hp four. In Japan you can get the car with a smaller 1.5L four that makes 129hp. That is the engine that Japanese RS buyers will get. Along with that smaller engine, the RS gets much of the same hardware that US buyers can get on the Club Sport.
That means Bilstein shocks, front strut tower brace, and an induction sound enhancer. That last bit is likely a tube that brings induction sounds into the cabin. The RS will get upgraded brakes, but they don't appear to be the Brembo units you can get in the states.
One thing that the US spec Club Sport begs for are the RS leather and fake suede Recaro seats. US buyers can't get those Recaros in any flavor and boy should they be an option. At current exchange rates Japanese buyers would shell out only $26,900 for the RS, which comes only in white.
SOURCE: Car and Driver