The Mazda CX-30 makes perfect sense (apart from the name)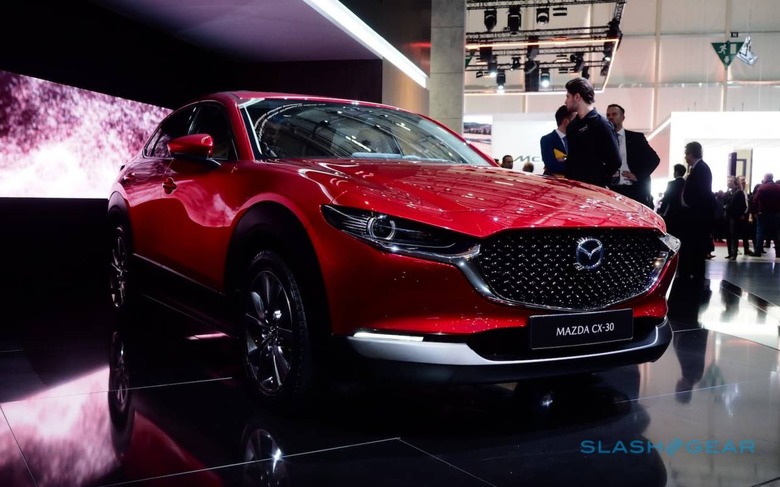 What comes between Mazda's CX-3 and CX-5 SUVs? If you said "CX-4" then you lose, because confusingly it's actually the Mazda CX-30 that slots in-between the two existing models and could well be the automaker's most popular crossover to-date.
Unveiled at the Geneva Motor Show 2019, the CX-30's confusing name is actually Mazda's own fault. It announced a CX-4 for the Chinese market only back in 2016, a nomenclature decision that didn't really make much sense at the time for an SUV that was actually longer than the CX-5.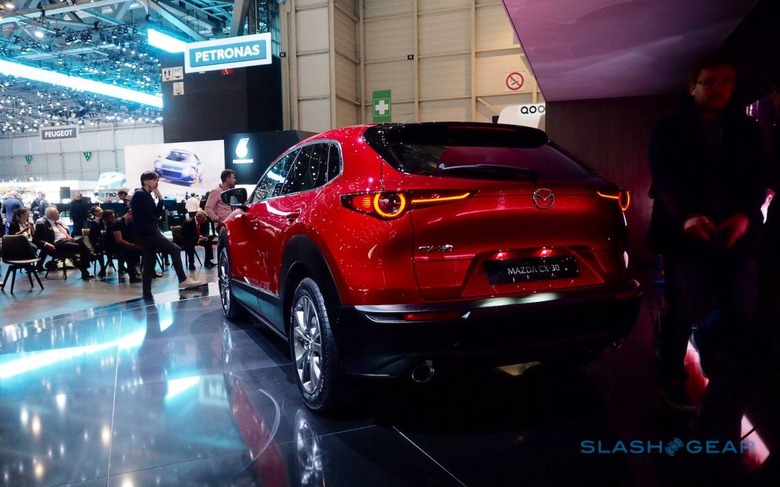 Odd names aside, there's a whole lot to like about the CX-30. Mazda's Kodo design language looks on point as usual, and suits the scale of the compact crossover well. From the front you could easily mistake it for a CX-5, but from the side the shorter length becomes clear.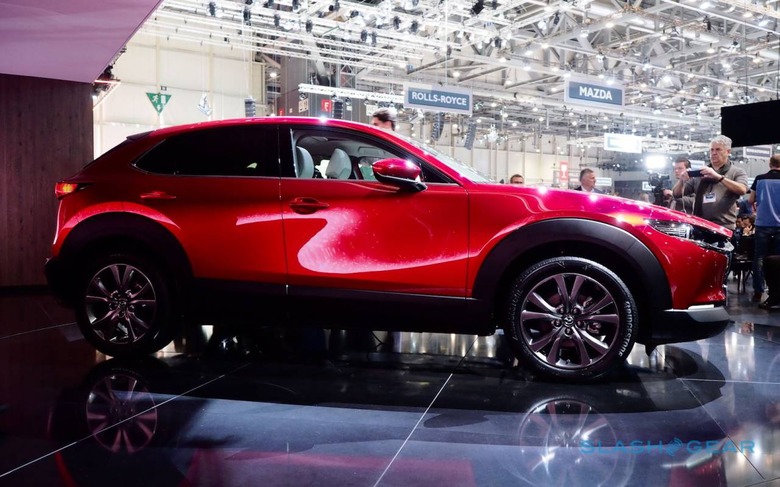 Bold surfacing plays interesting tricks with the light, particularly on the way that Mazda mixes concave and convex on the door panels. At the front, the automaker's grille gets a bold sweep of chrome that dips down from under the headlamps. Chunky black plastic cladding around the wheel arches give it a suitably rugged stance.
Inside, the CX-30 is scaled for four adults. Considering the rear seats of the CX-3 can be a little on the close side if you're back there for a longer journey, having a bigger cabin is no bad thing. Trunk space is 15.2 cubic feet.
In Europe, the CX-30 will come with a choice of three engines. There'll be a 2.0-liter inline four gas engine and a SkyActive-X compression-ignition engine, both being mild-hybrids. A 1.8-liter diesel will also be available. All-wheel drive will be optional, as will Mazda's G-Vectoring Control Plus torque vectoring.
For the US, there's been no official word on which engines will be offered. We'd not be surprised to see the two gas options make it across to North American shores, though the diesel seems unlikely. Europe will get both a manual and an automatic option, too.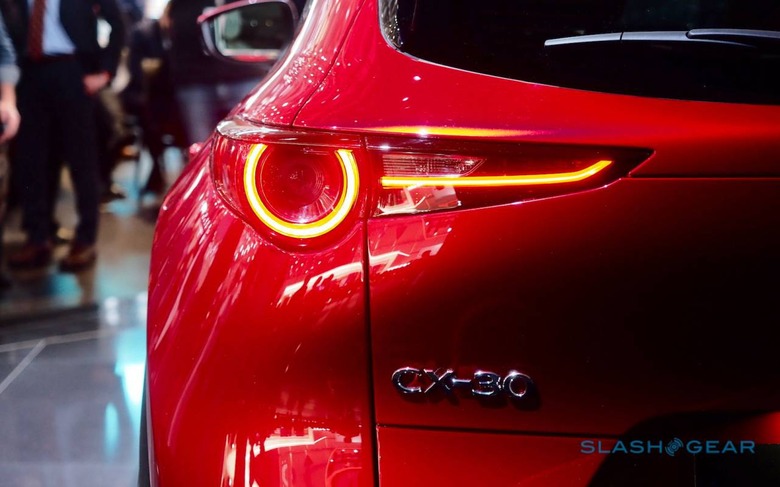 The dashboard looks like it could've been pulled out of any recent Mazda. There's an 8.8-inch infotainment screen up top, and a rotary control knob down by the shifter to operate it. A 12-speaker Bose audio system is available. Forward cross-traffic alerts and pre-collision braking are supported, and there's a traffic jam assist system that can – at low speeds – take over acceleration, braking, and steering.
Mazda says the CX-30 will launch globally, kicking off with Europe this summer. Pricing is yet to be confirmed, as is US availability.