Matt LeBlanc joins Top Gear as co-host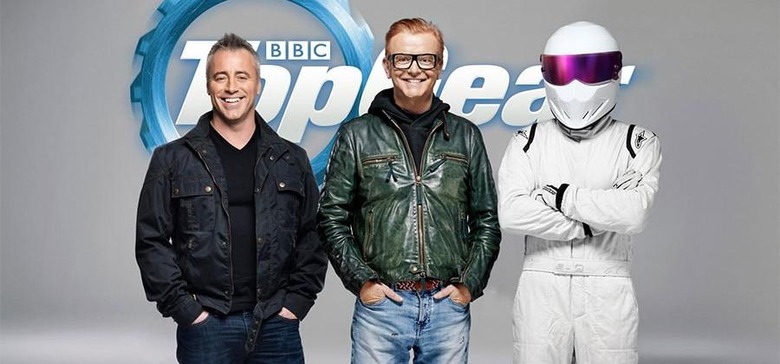 The rumors coming out of the UK about the new Top Gear haven't been flattering. The BBC fired Jeremy Clarkson after an incident involving beating up a man over a steak. Once Clarkson got the boot, his cohorts in the incredibly popular car show left the BBC along with him. Clarkson and crew will have a new show debuting this year on Amazon.
Fans hoping that the new Top Gear won't suck haven't been feeling good about that hope with new host Chris Evans reportedly getting car sick during filming. Word is that Top Gear has also had a hard time landing stars to come zip around their track. Perhaps that will all change with new co-host Matt LeBlanc joining the show.
LeBlanc was nearly a regular on the old Top Gear after setting the fastest time ever on the Top Gear test track in a Kia cee'd. LeBlanc is excited about the show, as he should be. LeBlanc is best known for playing Joey in the long running US comedy series Friends.
He has done other work and apparently hosted a Top Gear spin off not too long ago called Top Gear: The Races. The announcement about LeBlanc joining the team also came with a tidbit at the end stating more news on additional Top Gear cast members will be coming shortly.
SOURCE: Top Gear