Mathmos Smart Astro Lava Lamp Adds LEDs To 60s Classic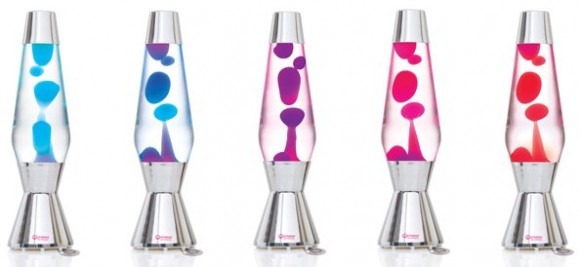 Lava Lamps are pretty straightforward beasts: take a hot bulb, slap a glass jar full of liquid and wax on top, and watch the undulating shapes simmer around while you try to remember exactly what was so great about the 60s. Now Mathmos is back with a slightly more high-tech version, the Smart Astro Lava Lamp, turning to the awesome power of color-changing LEDs to add some extra user-involvement.
Video demo after the cut
Since LEDs aren't going to heat up the wax, there's a separate heating plate for that; all the lighting has to do is make it pretty. A button on the base allows you to lock the color-shifting into one particular hue, and the whole thing is hand-crafted.
Rather confusingly – considering Mathmos sell lighting products that cover all of the shades – there are two versions of the Smart Astro, one cycling through blues to purples, and the other from greens to yellows. There's no single model that does both. They're limited edition and Mathmos itself is already sold out; Firebox has some of both color, at time of writing, priced at £84.99 ($133) apiece.