Master & Dynamic MW07 promise audiophile-pleasing true wireless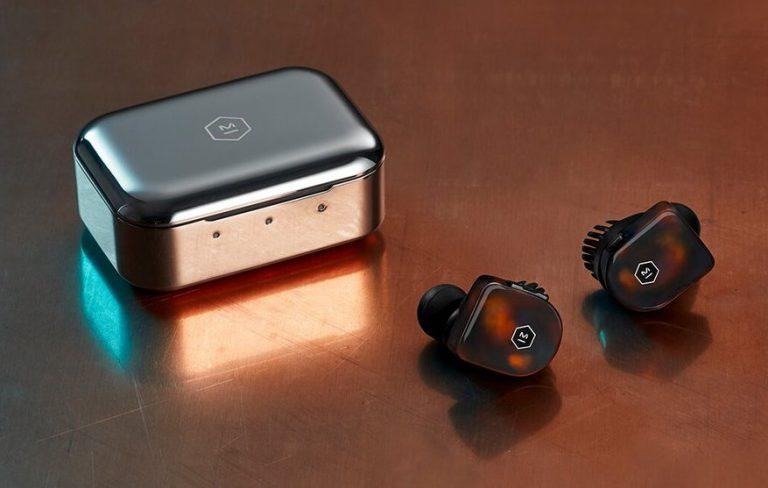 Truly wireless earbuds took a while to get here but now we're seeing options at just about every price point, with Master & Dynamic bringing a new option for audiophiles who hate cables. The new Master & Dynamic MW07 True Wireless Earphones combine the headphone-maker's Beryllium drivers with some eye-catching design for a handsome AirPods alternative.
On the outside, the MW07's don't exactly opt for subtlety. Although there's a black version, most of Master & Dynamic's line-up of colors are fairly striking. Each is made of handcrafted acetate, and finished in tortoiseshell, steel blue, or grey terrazzo colors. They're all marbled and are definitely going to make a statement in your ear.
Behind the acetate, meanwhile, are some custom 10mm Beryllium drivers, along with a battery that's rated for up to 3.5 hours of listening. They're IPX4 splash-proof, and use Bluetooth 4.2 with aptX to connect with your smartphone, tablet, or other device.
Master & Dynamic's included charging case is finished in stainless steel, and contains enough power for three additional charges of the two earbuds. That makes for a total of 14 hours of listening, the company suggests. 45 minutes in the case is enough to get you 1.5 hours of playtime; a full charge takes 1.5 hours. The case, meanwhile, charges to 40-percent in 15 minutes, or fully in 40 minutes, using USB-C.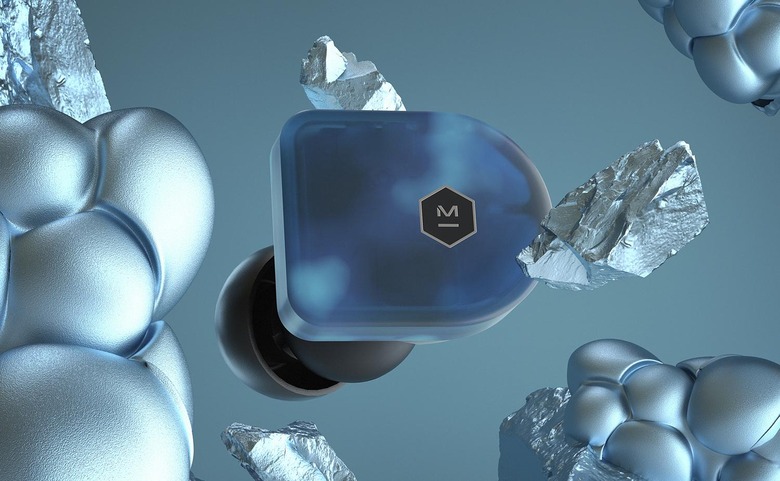 As for how they stick in your ears, Master & Dynamics is using what it's calling "Fit-Wings" with the MW07. Each of the silicone bud tips have a flange of segmented nubs, designed to lodge more comfortably and securely in your ear. Two sizes are included in the box, along with five sizes of regular ear tips and a canvas pouch to store everything.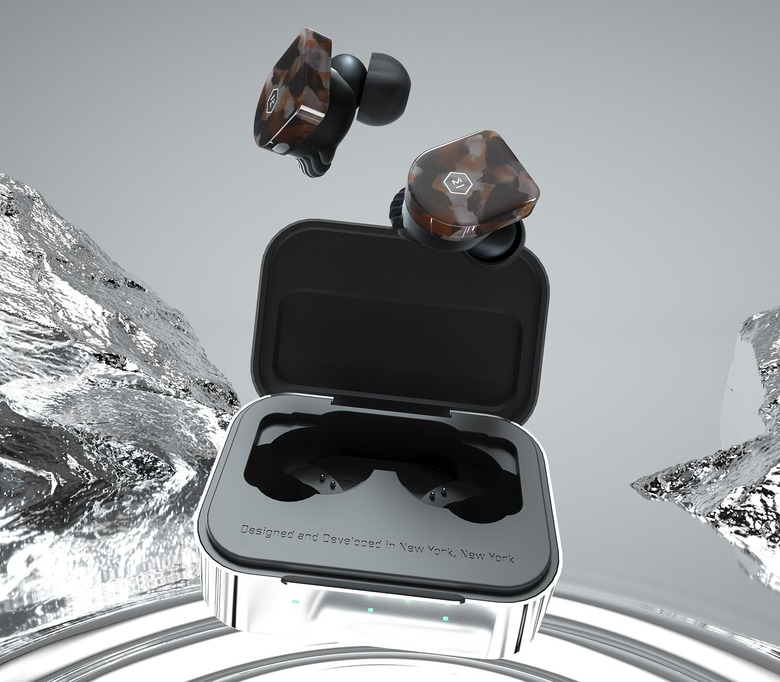 The result, the company claims, is fully wireless earphones that sound more like the company's regular wired, headphones. That means plenty of low-end, and a "rich, warm sound" that Master & Dynamics is known for.
You'll pay more than you would for a pair of AirPods to get it, though. The Master & Dynamics MW07 are priced at $299, putting them in direct competition with the Sennheiser Momentum True Wireless earbuds that launched at IFA 2018.