Mass Effect: Andromeda devs say no plans for single-player DLC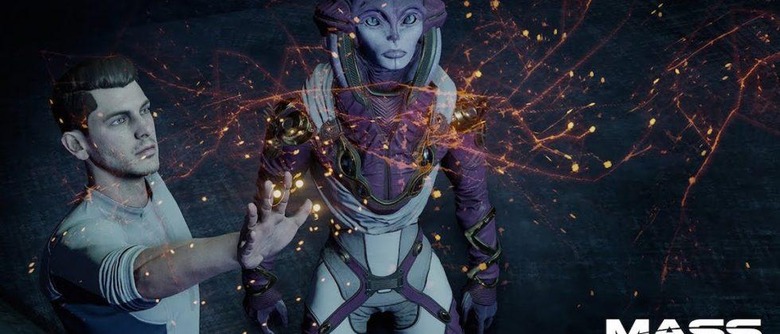 Fans of Mass Effect: Andromeda have been on a roller coaster of emotions for the last two days over news about future expansions with single-player content for the game. While it's already been made clear that developer BioWare and publisher EA have put the Mass Effect franchise on indefinite hold following Andromeda's mediocre reviews, it appears any hopes for single-player DLC have also been crushed.
Earlier this week, a rumor that BioWare and EA had cancelled a still in development DLC for Andromeda began gaining traction. The source of this was a now-deleted Facebook post (archived image) from a company called Sinclair Networks, which claimed it was working on single-player story-based DLC for Andromeda until the project was killed. It turns out that both the post and company were fakes.
A day after the news broke, BioWare producers stated on Twitter that the whole thing was made-up, noting that the developer doesn't "hire fake companies" to work on their DLC, and that they'd "never heard of Sinclair Networks. Ever."
Unfortunately, while the news of single-player DLC getting cancelled turned out to be bogus, it turns out that there isn't any on the way in the first place. Sources confirmed to Kotaku that there's no plans for story-based DLC for Andromeda, marking a big change from the original Mass Effect trilogy, where each title received expansions.
The official word from EA is that they have nothing to say at this time about Andromeda DLC, but it seems pretty clear that the chances are between 'slim' and 'none.' A major bummer for fans of the sci-fi RPG series.
SOURCE Kotaku