Maserati Quattroporte refreshed to take on Porsche's 4-door bruiser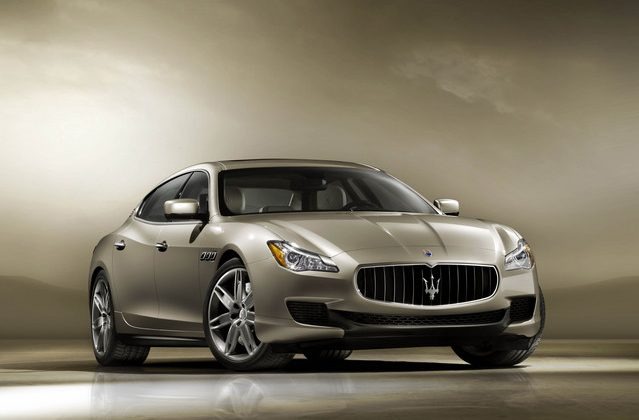 Maserati has revealed its updated Quattroporte, a tightening of the four-door sports sedan expected to bite into Porsche Panamera sales come 2013. The sixth-generation of the car, the new Quattroporte is lighter than its predecessor as well as faster and more fuel efficient, capable of coaxing out a top speed of 191mph from its hand-built V8 engine produced by Ferrari.
Weight, meanwhile, is down 100kg, while fuel consumption has seen a roughly 20-percent cut, Maserati claims. The car company – a division of Fiat – hopes to sell up to 15,000 Quattroportes next year alone, as part of a turnaround project for its parent firm.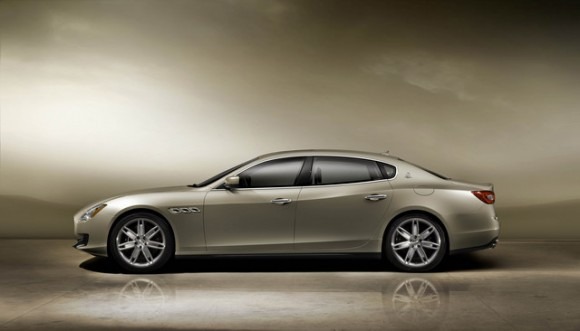 On the outside, it's recognizably a Quattroporte but generally tauter and crisper. The shoulder crease is crisper and emphasizes the rear three-quarters of the car better, while the gaping grille is now more distinctly trapezoidal, as per Maserati's coupé and cabrio models, and flanked by angular headlamps reminiscent of the Mercedes CLS.
Unsurprisingly, none of this comes cheap. The new Quattroporte will be priced up to €150,000 in Europe ($195,000), roughly on a par with Porsche's Panamera Turbo, when it goes on sale in the new year.