Marvel's The Defenders trailer premieres at Comic-Con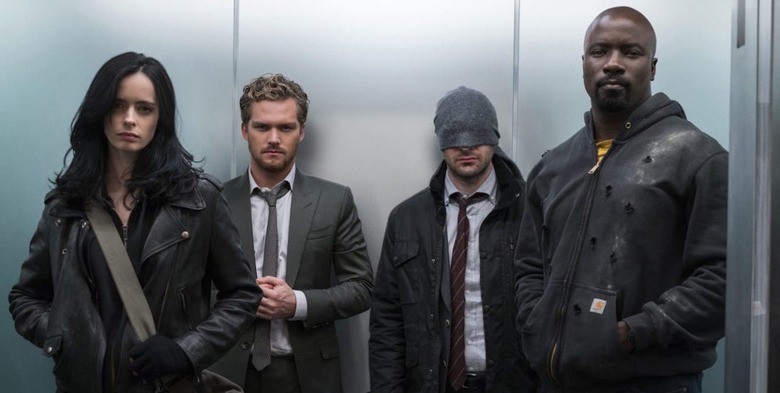 The San Diego Comic-Con is now in full swing this weekend, and Marvel was there to show off the newest trailer for The Defenders just a few weeks before its debut on Netflix. While fans have been enjoying the Marvel Cinematic Universe's ultimate team-up movies, The Avengers, for years now, The Defenders will finally bring together the four heroes of Netflix's stand-alone series: Daredevil, Jessica Jones, Luke Cage, and Iron Fist.
Those who got to attend Marvel's panel at the event were treated to The Defender's entire first episode, but the rest of us will have to get by on this trailer alone. We see that, once again, New York City is threatened by an all-powerful villain, while Alexandra (played by Sigourney Weaver) hints at the inevitable face-off between the Hand and the four heroes.
Along with Daredevil, Jessica Jones, Luke Cage, and Iron Fist all bickering at each other and arguing about how they can handle things just fine as individuals, there's some footage of Elektra in there. Judging by the reaction from Comic-Con attendees, The Defenders is shaping up to be one of Netflix's better super hero series.
The eight-episode miniseries will be available on Netflix starting on August 18th, so the wait to binge-watch the entire thing is almost over. For fans who've been watching every episode of the hero's individual shows, it looks like The Defenders will be the ultimate treat.
SOURCE Netflix