Marvel's Jessica Jones teased in new trailer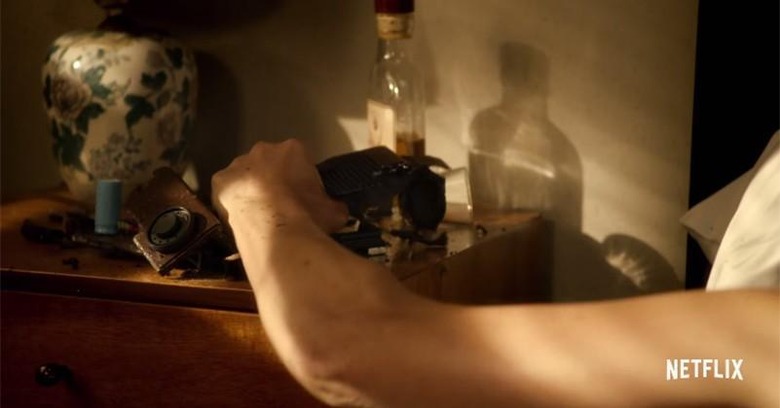 Netflix has another Marvel show arriving soon, and it's called Jessica Jones. Netflix made the premiere announcement earlier this month with a colorful splashy teaser trailer and a date for the season's arrival: November 20. Now it is back with another teaser trailer, this one just as short as the premier trailer but with small hints at what to expect...the big one of which is, apparently, super strength.
Netflix released the teaser trailer below on its YouTube account over the weekend. In it we see a bedroom floor piled with empty booze bottles and dirty clothing, all of it leading up to a messy bed with someone — Jessica Jones, it would seem — passed out in it. The alarm goes off (at 3PM, of all times), and in retaliation she crushes it to death with a single hand.
The show was originally called "AKA Jessica Jones", but it appears at some point Netflix decided to drop the "AKA" part. We've been hearing bits and pieces about the series for months now. Back in December it was announced that Luke Cage will be played by Mike Colter. Jessica Jones, meanwhile, will be played by Krysten Ritter.
According to Netflix's latest video description, the show will follow Jones after her "short lived Super Hero stint"; she'll be building a career as a detective in New York City and a personal life at the same time. Check out the timeline below for more!