Marvell's SMILE Plug brings each classroom its own micro cloud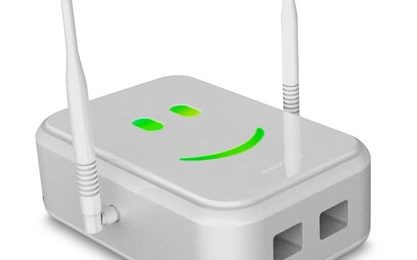 Marvell is rolling out a nifty new device called the SMILE Plug that allows teachers to create a "micro cloud" for their classrooms. The SMILE Plug is part of Marvell's "Classroom 3.0" initiative to revolutionize learning environments by making it simple to introduce technology and connectivity to classrooms around the world.
The SMILE Plug was developed in collaboration with Stanford University and works in tandem with the Stanford Mobile Inquiry Based Learning Environment program to create highly interactive learning environments. The device acts like a small server and is powered by a Marvell Armada 300 CPU and equipped with Marvell's Avastar 88W8764 WiFi chip. It can connect up to 60 devices at a time, allowing students to interact over a secure and reliable micro cloud controlled by the teacher.
The device can connect to laptops, smartphones, and tablets, such as the recently announced OLPC XO-3 tablet that's powered by Marvell's ARMADA PXA619 processor. The 8-inch tablet is designed for educational environments with an affordable sub-$100 price aimed at classrooms in emerging markets as part of the One Laptop Per Child project.
Additionally, the SMILE Plug runs on an Arch Linux-based open platform, the Plugmin administration app and the Stanford SMILE Junction Server. It also includes a 5V Lithium-Ion polymer battery for back-up power. The device is expected to ship this spring.
[via Marvell]