OLPC XO-3 Hands-on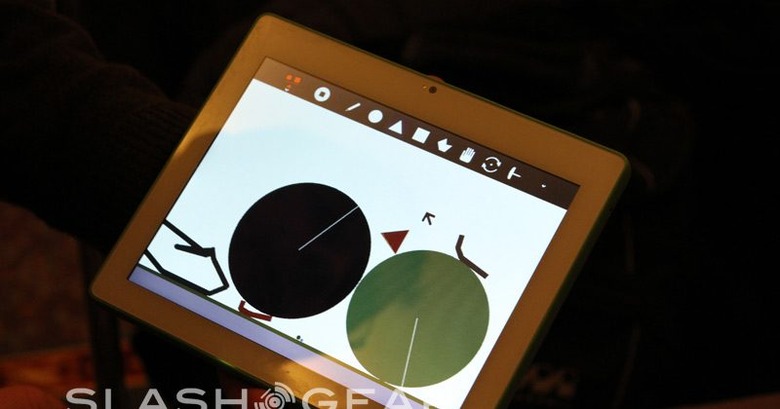 This week a tablet has been announced by OLPC called the XO-3, one made for the education base and made to be functional in so many environments it'll make your head spin. Inside this device you'll find a Marvell ARMADA PXA618 processor, a half-gig of RAM, and an 8-inch display at 1024 x 768 resolution, complete with a solar panel and the ability to work with a crank that'll power it up, no sweat. At CES 2012 we've gotten the opportunity to take a peek at the device in an early iteration.
This little monster is both versatile and doesn't look half bad in-hand. The bright green makes it pop, and more than one version will be available by the time the launch occurs this year. The best bit of this whole equation is the price: $100 – or likely that price, so they're shooting for in the end. For those of you who've been following this story via our timeline feature (also pictured here in this post), you know this device dates all the way back to 2006 (in laptop form) – no small task to bring this project into fruition.
We've got both hands-on photos and a video (coming up later tonight) of this device for your consumption. As you may have heard already, this device will not be available for purchase at your local corner store, made specifically for the education and non-profit industry. We can expect this fabulous piece of machinery sooner than later!