Marvel vs. Capcom: Infinite gets a release date, 8 new characters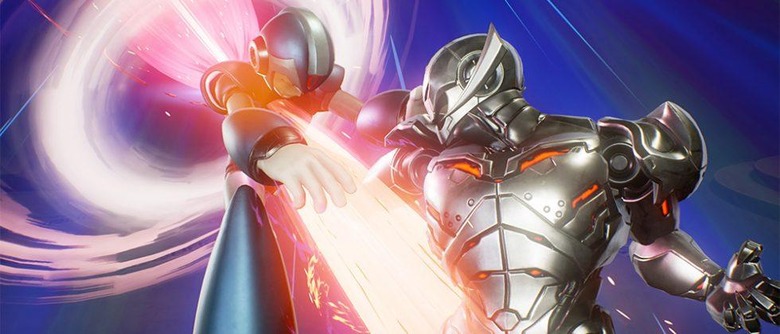 Today is a big day if you've been waiting for more Marvel vs. Capcom: Infinite information, as Capcom has delivered a lot of it. First and foremost is the release date for the game, but there were also a number of other reveals. These include the announcement of eight new characters and the reveal of Marvel vs. Capcom: Infinite's special editions.
Starting things right off with all the new characters, player can expect to see Hulk, Thor, Rocket Raccoon, and Hawkeye on the Marvel side of things, while Chun-Li, Strider Hiryu, and Chris Redfield will be among the characters representing Capcom. Ultron will also feature in this game, teaming up with Sigma from the Mega Man franchise to infect all organic life with a cybernetic virus.
Marvel vs. Capcom: Infinite will feature a new story mode that has heroes (and villians) from both Marvel and Capcom's lineups working together to stop Ultron and Sigma from achieving their dastardly goals. This is a first for the Marvel vs. Capcom series, as previous entries lacked a story mode entirely. Of course, story mode will be joining the other long-running modes that are returning in Infinite: Training, arcade, and mission mode.
Capcom also revealed the game's two special editions today. The first is the $89.99 Deluxe Edition, which will feature the base game and the first character pass for it. That character pass will grant you access to six DLC characters that are planned for release through 2017.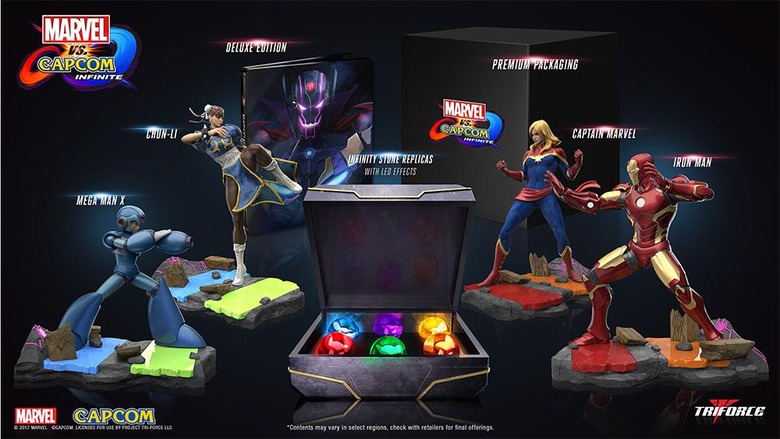 If you're really serious about Marvel vs. Capcom, though, you might want to consider the Collector's Edition Capcom has put together. With this set, you'll get the game in a steelbook case and a box full of LED Infinty Stones. That's just the beginning though, as it also features interlocking character statues of Mega Man X, Captain Marvel, Iron Man, and Chun-Li. It's certainly impressive, but its hefty $200 price tag means that it's only for the Marvel vs. Capcom die-hards.
Marvel vs. Capcom: Infinite will be out on Xbox One, PC, and PS4 on September 19. Pre-orders are opening today for all editions of the game, though it should be noted that Capcom has only confirmed Deluxe and Collector's Editions for the Xbox One and PS4. The company promises that more hero reveals are on the way, so stay tuned for more.