Marvel Contest of Champions trailer: PvP for late 2014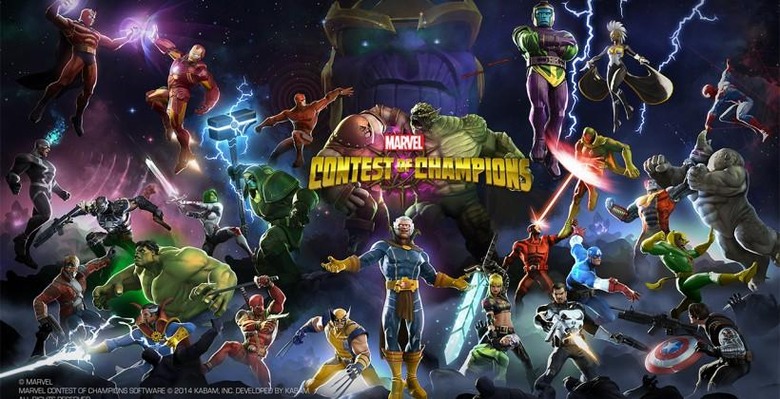 Just in time for New York Comic Con comes the first full-length trailer for Marvel Contest of Champions. We've been teased and prodded with bits and pieces of this game over the past few weeks and beyond – now it's time to finally get a look at some of this games most infamous contestants. And what do you know – Guardians of the Galaxy's Collector is sitting at center stage. Didn't see that coming!
You'll see fighting game action between the likes of The Hulk, Wolverine, and Kang the Conquerer. Punisher, Ronan the Accuser, and Thanos – of course, his powers will be down-graded a bit so he doesn't annihilate everyone in 2 seconds.
Deadpool will be there too, for comic relief, mostly. He'll be answering his cellular phone and tossing toilet paper like always. Don't expect anything less.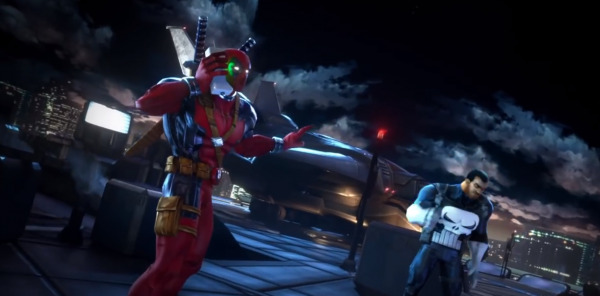 We must assume – from this trailer – that The Collector will have every single Marvel Comics character in existence ready to fight. That's his aim, right?
Can you guess what platform this game will be launching on this December? Mobile! For Android and iOS – and possibly Windows Phone, though we're not confirmed on that front – this game will be primed and ready to take on tablets, smartphones, and everything in-between.