Back in 2012 we had our first listen on the Marshall headphones line with the original Major. Now comes not only the Major II, but the Major II in several new colors. This collection of headphones is bringing on a Pitch Black color – like the original, as well as one in Brown, and another in White. These headphones aim to take the already-impressive sounds delivered with the 2012 model up a notch with a number of improvements in physical shape and high-definition audio.
These headphones work with 40mm moving coil dynamic speaker transducers, 64 Ω impedance, a sensitivity range of 100mV @1kHz = 99dB SPL, and a frequency range of 10Hz-20kHz.
You'll find a pluggable headphone cord along both earpiece. Dual 3.5 mm jacks allow you to choose which you'd like to use – and to share music with a friend, if you wish.

The headphone cord has a microphone and a remote as well. The cord is also a double-ended coil, so it's bouncy.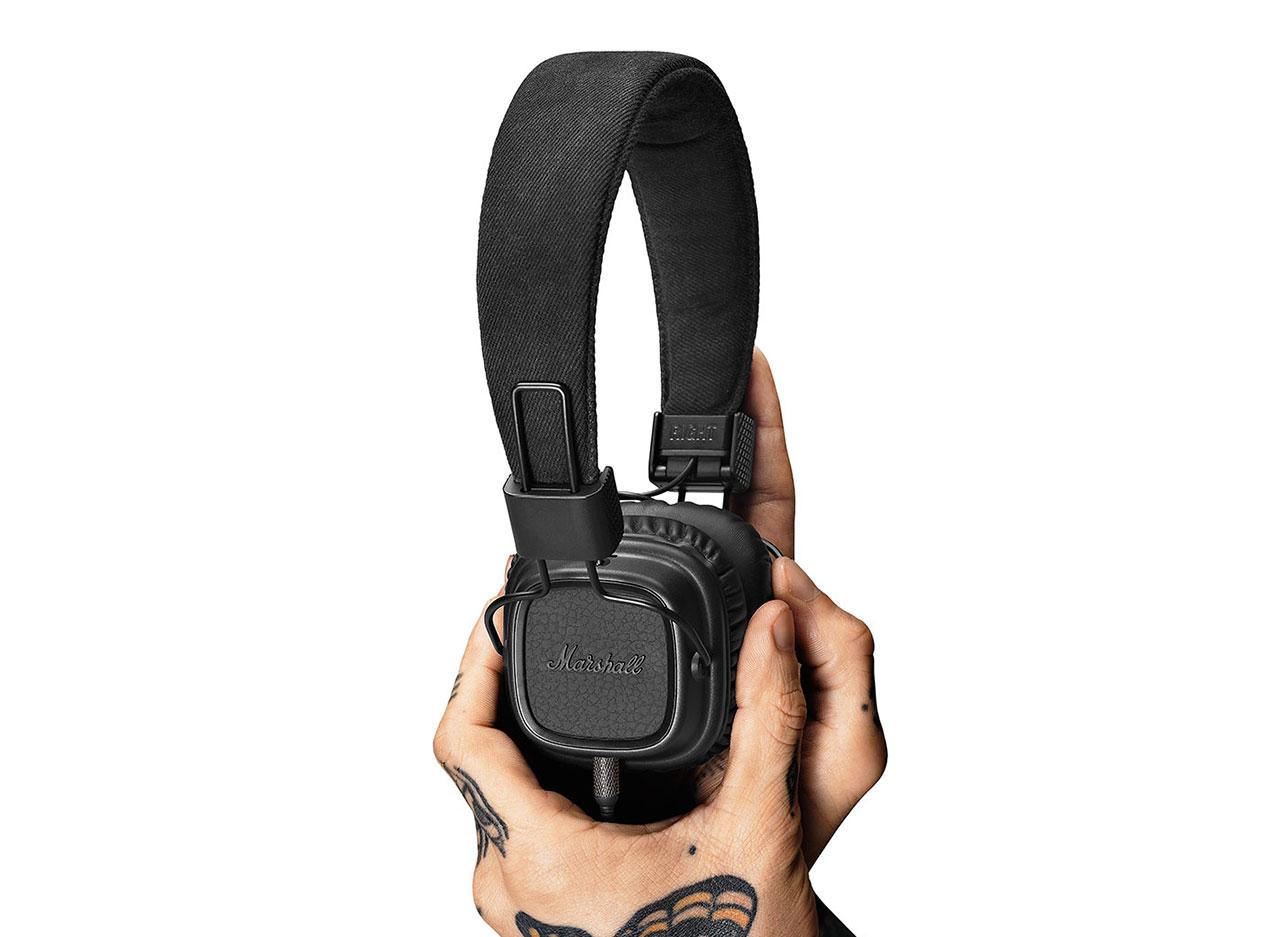 This pair of headphones is fully collapsable and fold-up-able, so you'll be able to drop it in any back or pack you might have on your back or arm.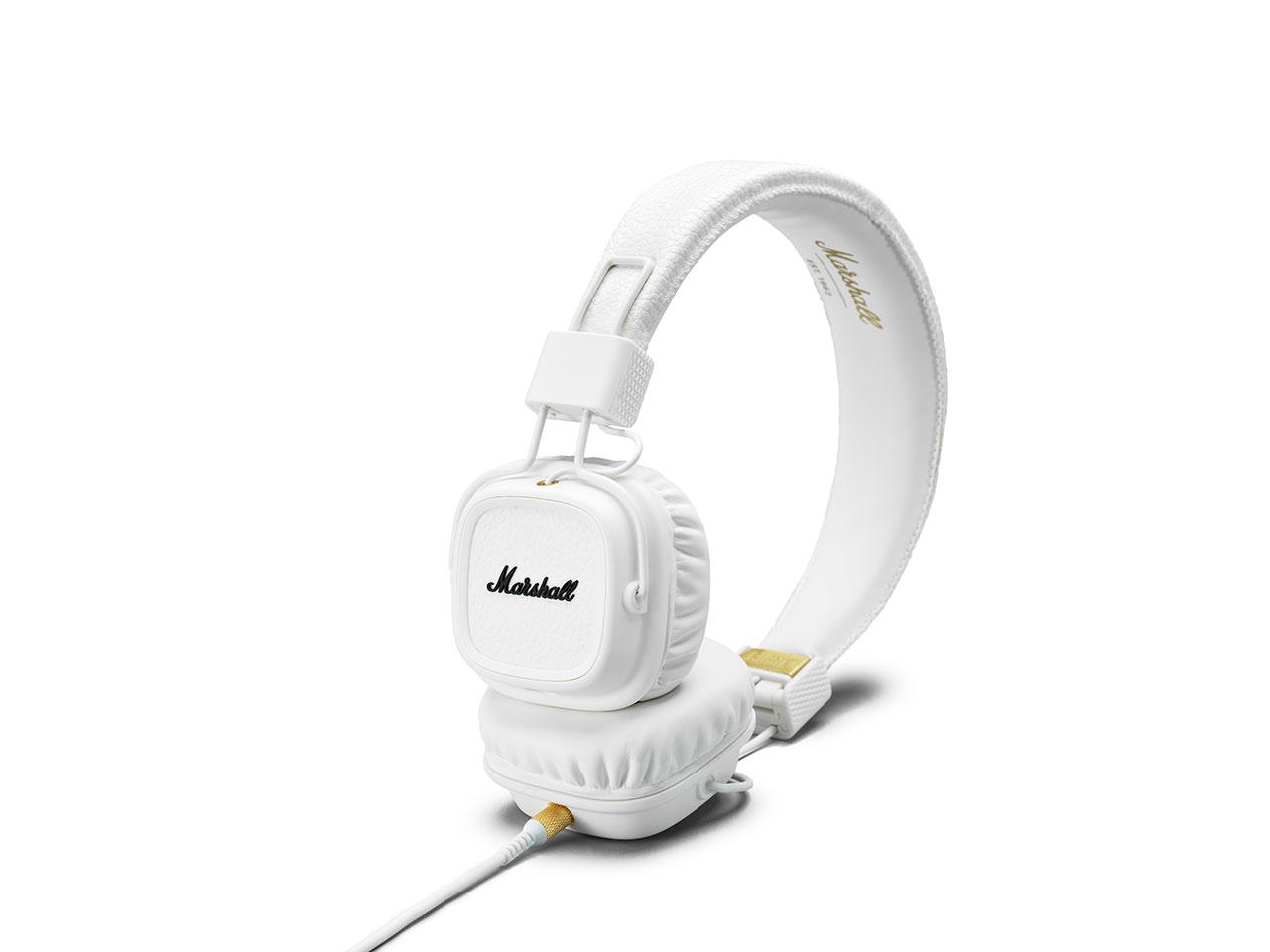 Pitch Black, White, and Brown versions of the Major II will be available from Marshall through local retailers in more than 90 countries starting on March 25th, 2015. This pair of headphones will run you a cool $119 USD.