Marshall Major II Bluetooth headphones hit USA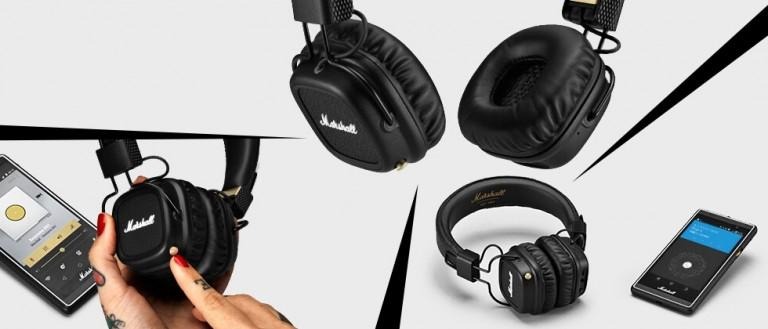 This week the folks at Marshall Headphones have brought their slick looking MAJOR II Bluetooth headphones to the United States. This pair of headphones keeps the look of the Marshall headphone line consistent whilst bringing the added convenience of wirelessness with Bluetooth to the mix. This pair of headphones works with Bluetooth APTX for digital audio data reduction – that's there for as little latency as possible between the device projecting the audio and the headphones receiving them.
As it was with the original Marshall MAJOR headphones, these have a pair of extremely comfortable pads to keep your ears at ease – the same goes for the headband. While this pair of headphones works with Bluetooth, you'll also be able to connect with a 3.5mm jack (included in the box).
TECHNICAL SPECIFICATION
Sound Principle: 40mm Dynamic Drivers
Frequency Response: 10Hz-20kHz
Impedance: 64Ω
Sensitivity: 99dB SPL
Connection: Bluetooth aptX
If you choose to listen to music wirelessly, that same single jack can be used to transmit audio to a second pair of headphones. Good for sharing.

These headphones require charging for wireless (Bluetooth) use – you'll find a micro-USB cord in the box. The charging port sits right next to the headphone jack under one of the two phones.
There's an analog control knob on this pair of headphones that allows the wearer to play, pause, shuffle, and adjust volume – and you'll be able to answer calls from your phone wirelessly, too.
The Marshall Headphones MAJOR II Bluetooth headphones will cost you a cool $149 USD through MarshallHeadphones.com, straight from the source.