Marshall Headphones Stockwell, a tiny speaker with big sound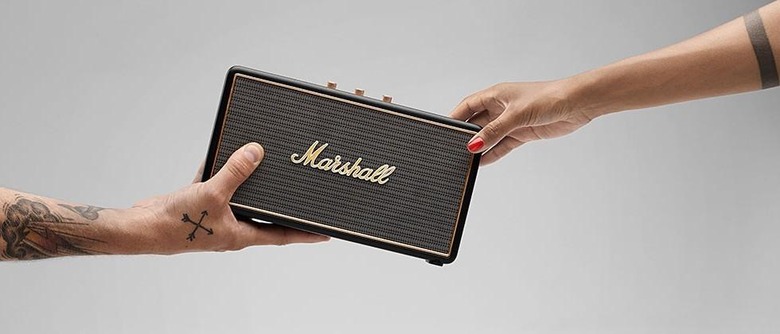 The folks at Marshall Headphones reveal a device they call the "biggest little speaker" in its class. This device looks like an amplifier – much like the last several independent speakers the brand has made – but it's a whole lot smaller than every speaker they've created thus far. This "Stockwell" speaker is about the size of half a shoebox, coming in at just 2.65 pounds (1.2kg), with two 2.25 woofers and two-channel Class D amplifiers.
This device will come with 2x 2.25 Dome Tweeters, the two Woofers mentioned above, and both Bluetooth (4.0 + EDR) and a standard 3.5mm input to bring the sound in to be blasted out. In the box you'll have a double-ended coil cord with 3.5mm stereo plugs to connect your audio collection.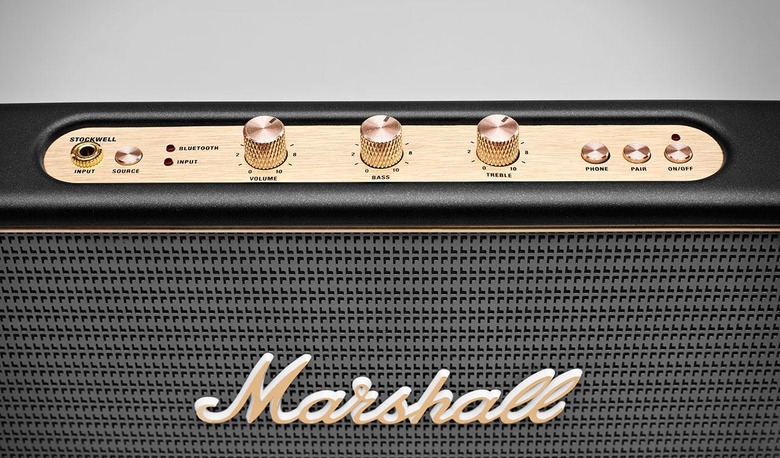 This device – oddly enough – has a microphone hidden within it so you can use it as a speakerphone with your smartphone. There's a USB port (full sized) to connect your smartphone as well. Inside the Stockwell you'll find rechargeable (non-removable) lithium-ion batteries that'll give it approximately 25 hours of playing time.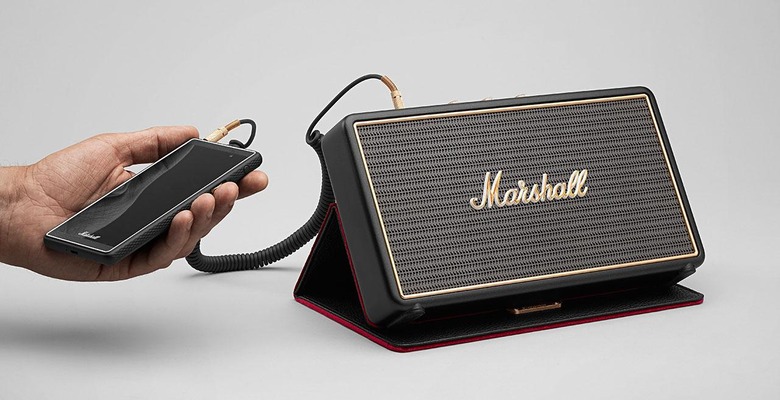 This device will be shipping in the fourth quarter of 2015 for $229 USD. You can also purchase a flip cover for $40, or buy the device with the flip cover already included for $259. These speakers will be available wherever fine Marshall products are sold.
UPDATE: That smartphone you see above is the Marshall London.