Marshall debuts London, an Android phone build for rock & roll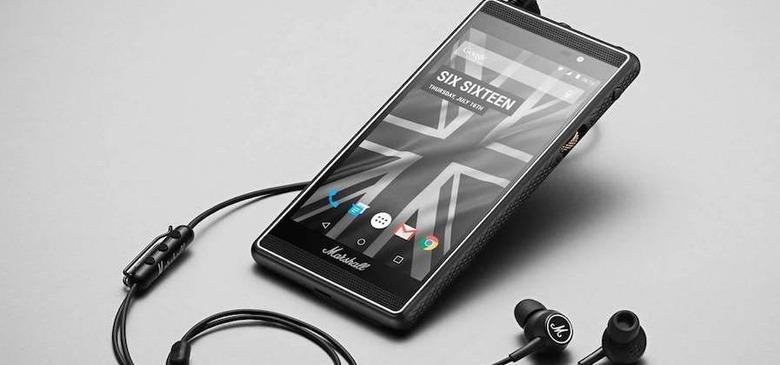 Marshall, the company most known for their guitar amps, has just announced its first Android smartphone, and it features a focus on music that will make other devices claiming the same more than a bit envious. The phone is called London, and while it's styled to resemble a guitar amp, it actually comes from Marshall's headphones division. With two headphone jacks on the top, dual front-facing speakers, and even a dedicated M button for accessing music, the London is a phone that marches to its own tune.
Other unique details include a gold-colored physical scroll wheel on the side for volume control, and an outer casing with soft, faux-leather finish. But the dedication to music goes beyond just looks, as the London also features a software component that claims high-quality audio processing. The phone is also coming bundled with a pair of Marshall Mode in-ear headphones.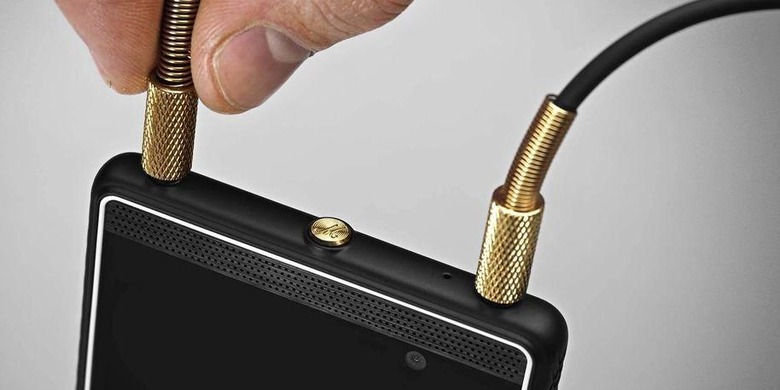 As for the basics components of a smartphone, the London doesn't diverge much from conventional Android models. Users can expect a 4.7-inch screen with 720p, 2GB of RAM, and 16GB of storage, which is expandable via microSD. The phone will come with a 2,500mAh battery, but it is removable, something that's not often seen in flagship phones these days. Cameras will come with 8MP on the back, and 2MP on the front, while the whole thing is powered by a 1.4GHz, quad-core Snapdragon 410 chip.

The dual headphone jacks mean two people can listen to music without the need to share a pair of earphones, but there's also a pair of microphones allowing users to conduct their own recordings. Apps for recording, DJ mixing, and even guitarists come pre-installed.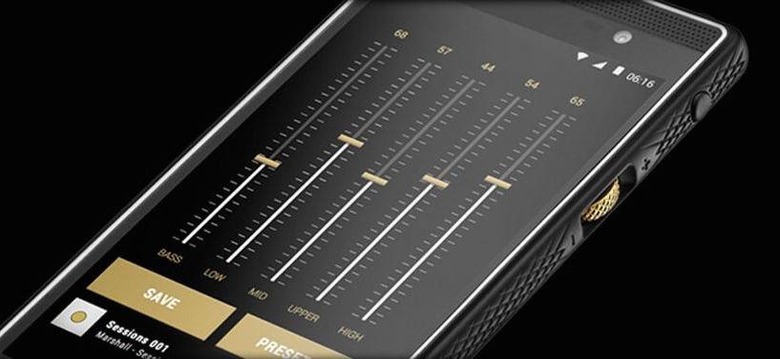 For those who just want to listen to their music, there will be an app that collects all of a user's music sources, including mp3 collections, Spotify, and more. And it couldn't truly be a music-focused device without support for FLAC files, so audiophiles will be pleased. The London also boasts of global EQ settings.
Marshall says the London will be released on August 21st, priced around $500. Pre-orders are being accepted now on the Marshall Headphones website.
VIA The Verge
SOURCE Marshall