Marshall FX MAJOR and MINOR audio phones introduced with Apple certification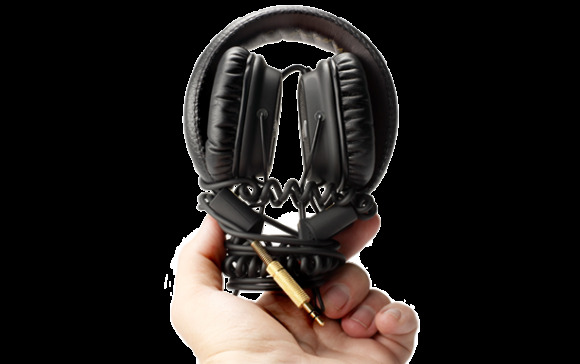 This week the folks at Marshall Headphones have introduced their newest pair, the Major FX, complete with Apple certified microphone and remote with units to be sold in Apple Stores across the USA and Canada immediately if not soon. For those of you that don't know, having a product so nicely constructed the Apple carries it in their physical store and in their online store means you've got a big hit on your hands right out of the gate, and with the Marshall name as well as Apple support, the MAJOR FX set are over-ear headphones, while the MINOR FX are earbuds with essentially the same sound quality, build quality, and fashionable look.
Inside the microphone and remote on these bad boys theres a proprietary chip that'll let you, the user, navigate your iPod Touch, iPhone, or iPad with ease. The remote is located inside the FX cord and will let you flip through tracks, play, pause, and pick up a telephone call, no troubles. For the MINOR there's a brand new technology called EarClick that'll secure the earphone in your ear, and there's a set of interchangeable earpads that'll be able to fit perfectly in YOUR oddly shaped ear. The MAJOR comes with a 6.3mm jack adapter so you'll be able to pop em into your guitar amp as well as your iDevices OR any other 3.5mm headphone jack, of course.


Have a peek at the charts here to see some rather nicely designed layout showing the specifications and extra features found in both sets of ear blasters. Note that both pairs, MAJOR and MINOR come with a one year premium replacement warranty, that meaning if anything busts, you're set with Marshall. Also have a peek at the gallery below to see some close-up photos of the pairs, and either head down to your Apple store or go straight to Marshallheadphones.com to pick them up now.
MAJOR FX over-year headphones are $140.00 USDMINOR FX in-ear earbuds are $80.00 USD
OR, at Apple.com,
MAJOR FX over-year headphones are $129.95 USDMINOR FX in-ear earbuds are $64.95 USD