Marriott teams with GoPro to offer guests HERO4 cameras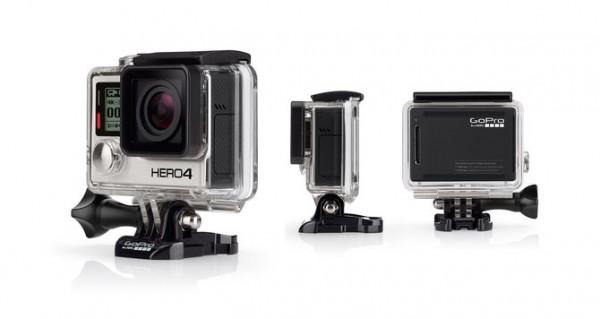 No vacation is complete without a camera to record every moment of it, and as such Marriott and GoPro have teamed up to provide guests at select hotels a complimentary HERO4 action cam. This'll benefit guests in obvious ways — they'll have access to a rugged camera able to handle rough environments, and it'll serve as a way for GoPro to get its tiny action cameras into consumer hands. Marriott, on the other hand, might find a bit of favor in consumer eyes again following it ill-fated WiFi-blocking petition.
The new partnership will only bring the cameras to certain hotels — a total of 17 located in Latin America and the Caribbean — where they'll be provided as complimentary gear upon request. To further encourage users to utilize them, Marriott will feature select content its guests record with the camera and upload to social media accounts.
A variety of resorts and hotels are offering the camera, including the resort and casino in Aruba, resort and spa in Puerto Vallarta, the hotel in Quito, and more. It isn't clear whether Marriott and GoPro plan to expand the offering to include more locations in the future.
The GoPro HERO4 camera was introduced back in September 2014, and with it users are able to record video in up to 4k-resolution at 30fps. We've got all the details you need to know about the camera, as well as more in the timeline below.
SOURCE: Marriott