Marissa Mayer's Yahoo employment offer revealed with massive salary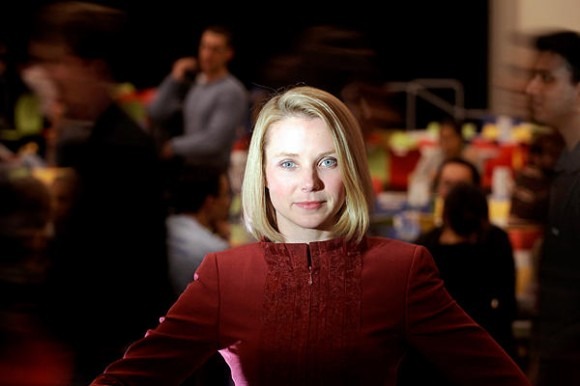 Yahoo's entire salary and compensation offer to newly minted CEO Marissa Mayer (former 20th in line at Google) has been released to the public today via the US Securities and Exchange Commission. This document outlines not only what Mayer will be expected to do, but what she'll be making as one of the most powerful people in web-based business. The first and perhaps most important element here is Mayer's base salary which equals out to be exactly $1 million USD a year.
Of course that $1 million a year is not without bonuses which have been outline as between $2 million and $4 million a year for the new head of Yahoo. Mayer has been given $14 million in equity for the business, and she's received several one-time payments for joining Yahoo as well. For compensation on the stock options Mayer left behind at Google, Yahoo is paying $14 million, while Mayer's retention cost is noted at $30 million.
The stock Mayer will be receiving will be made up of 50% of their Restricted Stock Units and 50% Common Stock, and all incentive bonuses payed to Mayer will be made according to Yahoo's financial performance. In addition, Yahoo's Compensation Committee will be reviewing Mayer's performance each period to decide on her EIP payout.
EIP stands for Executive Incentive Plan and works as follows, per Yahoo:
"Incentive Compensation. You also will be eligible to participate in the annual Executive Incentive Plan ("EIP"), with a target incentive of 200% of your annual base salary (the "Target Award"), and a 2012 maximum of 400% of your annual base salary if you exceed your targets, pro-rated based on the period of time you are employed at Yahoo! in an EIP eligible position during the relevant Company fiscal year, less applicable taxes, deductions, and withholdings. Target incentives do not constitute a promise of payment. To qualify for the EIP" – Yahoo Employment Offer to Marissa Mayer
According to the math of the Wall Street Journal, Mayer will likely be making around $5.4 million USD from Yahoo for the remainder of this year. She'll also likely make approximately $20 million per year after that, depending of course on performance targets and bonuses.