Mario Kart 8 gets a new DLC pack and a speed boost at 200cc!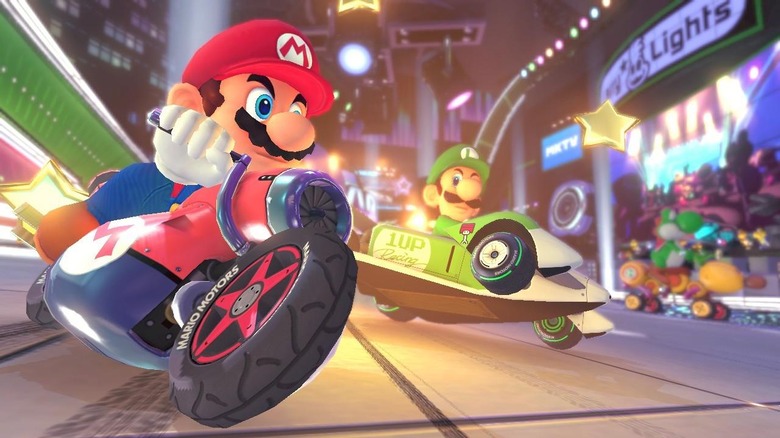 Mario Kart has gone through innumerable incarnations, and Nintendo Wii U's Mario Kart 8 is about to get even more fun. Nintendo is adding a slew of new features in its latest paid DLC Pack 2, including new race tracks, new bikes, and more. There's also a free software update for the game coming soon. Also incoming are nine additional amiibo figures like Sonic, Pac-Man, and Mega Man. Tapping the amiibo figure on the Wii U touchpad unlocks new Mii Racing Suits themed accordingly.
In this new DLC pack you'll get two new courses. I'm particularly excited about the new Animal Crossing course which will be the perfect track for the Animal Crossing themed amiibos that we launched in November. Two new ways to ride will make their debut in the DLC pack; the City Tripper bike and the Streetle, beetle-shaped kart are on the way.
Mario Kart 8 has always had various tracks of increasing difficulty, but the best way to kick it into overdrive it to just drive faster. The easiest and slowest racing class in Mario Kart is 50cc. At that speed, even newbs should have no trouble navigating the race courses. Until now, the game only went up to 150cc, which was pretty trick. Now,
200cc gameplay look like the crazy speed you get after running over a speed-boosting arrow, except you're driving at that frantic pace throughout the whole level. Which leads us to wonder how it would feel getting a speed boost while driving in the 200cc race class; it looks insane!
The new features will be available via paid DLC and game software update on April 23rd.