Mario Kart 8 Deluxe for Nintendo Switch busts sales records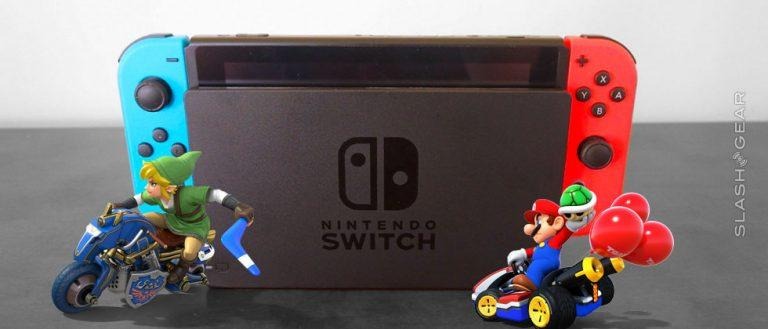 This afternoon Nintendo let it be known that their game Mario Kart 8 had broken sales records for the series, coming up first in several categories. This game broke the previous record for first-day sales in the history of the franchise, previously held by Mario Kart Wii for the original Nintendo Wii. Mario Kart Wii sold 433,900 units on launch day in 2008, while Mario Kart 8 Deluxe for Nintendo Switch sold a cool 459,000 units on its own first day of sales.
Mario Kart 8 Deluxe is essentially a re-release of Mario Kart 8, with a few modifications. The original Mario Kart 8 was released for Wii U, while Mario Kart 8 Deluxe was released for the brand new Nintendo Switch console. This game has been given a large amount of perfect scores – more 10 out of 10 scores, says Nintendo, than any other game in the Mario Kart series.
General consensus in game reviews seems to be that Mario Kart 8 Deluxe is an essential purchase for owners of the Nintendo Switch game console. For those hesitating on the Nintendo Switch, this game is also offered in a bundle with the console – for those lucky enough to find it. While compared to the original Mario Kart 8, this game isn't all that different, it's still an extremely solid game for users of all ages.
Nintendo also suggested that sales numbers for Mario Kart 8 Deluxe point to "an attach rate of 45 percent". That means that right around 1 out of every 2 Nintendo Switch owners in the United States went out and purchased Mario Kart 8 Deluxe the first day it was available. Nintendo expects to see "this strong momentum" continue into the summer with games such as:
• Minecraft: Nintendo Switch Edition (May 11)
• Ultra Street Fighter II: The Final Challengers (May 26)
• ARMS (June 16)
• Splatoon 2 (July 21)
Nintendo also suggested that 2.7-million Nintendo Switch gaming consoles had been sold globally as of this week. According to GameStop. Nintendo Switch is flying off shelves and has been since launch. Nintendo concurs, suggesting in a separate news release earlier today that they'd had to fly units to the United States to keep up with demand instead of bringing in stock as normal, by boat.