Nintendo Switch still selling like crazy, says GameStop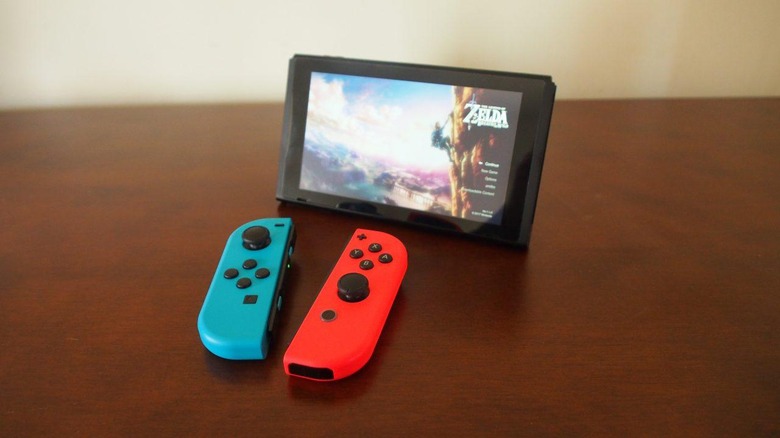 Nintendo Switch stock shortages have been well documented since launch, but those have to be coming to an end, right? While new stock isn't selling out immediately like it was at launch, it's still going quickly. GameStop doesn't see this changing any time soon, so get ready to pounce on new stock when you see it if you're still looking for a Switch.
Speaking to Forbes, GameStop Senior Director of Merchandising Eric Bright painted a picture that's rather sad for Switch-less consumers but great for Nintendo. He said that the console is still outpacing sales projections, which is making it difficult for Nintendo to keep up. The result is that new stock sells out quickly, making it challenging to find one unless you're on top of restock announcements.
"It's exceeding our expectations," Bright said. "We knew it would be a high-demand product, but our Switch allocations are selling out not in days, but in hours...the demand is so high that consumers have to react quickly to be able to get their hands on them."
Beyond that, Bright said this will probably be par for the course for the foreseeable future. "Right now we're not seeing sales going down at all, and I would expect that to continue for quite some time," Bright said. Hopefully Nintendo can bolster production to the point where this isn't an issue, but until that happens, prepare to do some legwork to find a Switch.
The Switch, as Bright already indicated, is off to a very strong start. Last week Nintendo revealed that the Switch is quickly approaching 3 million units sold worldwide, which is quite the feat for a hardware launch in March. If sales remain high like GameStop is expecting, then Nintendo might be able to hit its goal of an additional 10 million sales in fiscal year 2018. Stay tuned.
SOURCE: Forbes