Mario Golf: World Tour tees off May 2 for 3DS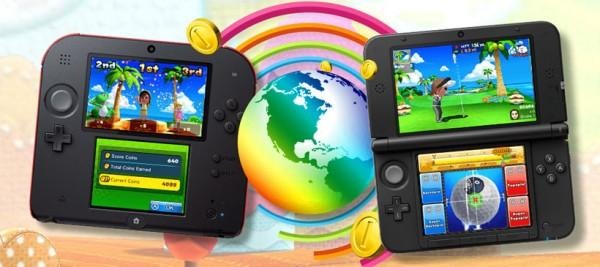 Nintendo 3DS owners will have a new game to check out early next month called Mario Golf: World Tour. The game is set to launch on May 2 for the Nintendo 3DS, and will work on the Nintendo 2DS as well. At launch, the game will feature 10 courses and 126 holes for gamers to enjoy. Nintendo has also given the game lots of multiplayer capability.
Nintendo will be offering day one DLC for the game with more courses that will add new holes to the game. That DLC will also bring other golfers that the player can use from around the Mushroom Kingdom. The first DLC will land on May 2 and is called the Mushroom Pack.
Later in May, another DLC pack will land called the Flower Pack. In June, the final of the three DLC packs will launch called the Star Pack. Each DLC pack will add two new 18-hole courses and a new playable character. Toadette will come with the Mushroom Pack, Nabbit with the Flower Pack, and Rosalina with the Star Pack.
Each DLC pack will cost $5.99, or a season pass can be purchased for $14.99. Gamers who purchase that season pass will get Gold Mario as a playable character. Trial Tournaments will be offered that allow gamers to try out the new courses before they purchase the DLC.
SOURCE: Mario Golf