Marantz preps Reference series Universal Blu-ray desk, UD9004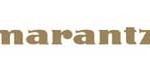 Apparently Denon and Oppo are not the only A/V manufacturers that are working an Universal Blu-ray desk (noted-not in production yet, presently), Marantz also got one underway with all the guts and glory built upon the technology inside their reference SACD-CD player, SA-7S1. Like the Denon, it's another D&M Holdings product, targeting high-end audio/video enthusiasts with deep pocket.
The news broke from German but reveled little technical details to go about if the most important audio feature – the SACD playback — is indeed DSD bitstream enabled, or it will be equipped with a DTS-MA decoder. However, It will feature company's proprietary Hyper Dynamic Amplifier Module (HDAM) technology, dual-SHARC HD audio processing, BD-Live, 10-bit Silicon Optix Realta Chipset, 36-bit color / 297MHz/14-bit Video DAC and has a SD card slot.
Price and availability have not yet announced for the UD9004, and we don't think it will be out in a short period of time. Based on the description and the tout on reference class component: Here's my wild guess; try at least $5000 price tag!