Mana up in the morning with the Mana Mug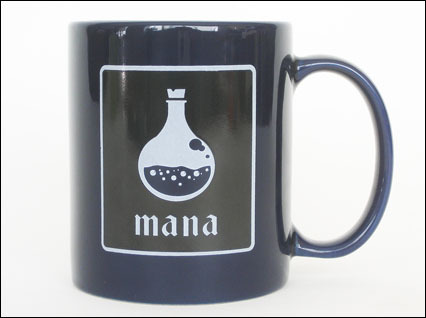 You have to love that quirky gamer humor that pops up in random bits of merchandise. If you're looking to incorporate a bit of it into your morning cup of coffee this Mana Mug is just the thing.
Let's face it most people can't game 24/7, and occasionally we do go through withdrawals in the middle of the day when stuck in the office. Therefore, you have to have those little bits that remind you of what's waiting for you at home.
The mug is the classic style holding 8oz. of joe. To snag one for yourself it will only cost you $8.95.
Mana mug [via wonderland]