Man sentenced to death for Social Media "Blasphemy"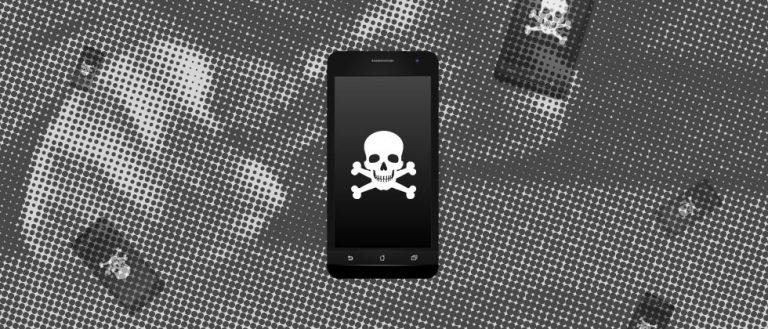 A man has been sentenced to death this week in a government court of law for committing "blasphemy" on Facebook and WhatsApp. Mr. T. Raza, age 30, was found guilty in a government-sanctioned "antiterrorism court" in a first for the country. This man will be put to death for his crimes against society unless he appeals the sentence, at which point it'll be taken to a higher court.
Raza was first arrested at a bus station in April of 2016 in Bahawalpur, Pakistan. It was there that Raza was found with what authorities called "blasphemous content" on his phone. At the time of arrest, it's suggested that Raza was "showing the content to people at the bus station" according to the New York Times. He was then taken into custody and questioned by police.
During questioning, Raza apparently confessed to being part of a member of a Shiite group formally banned from the country. Raza's original charges included those under a penal code for derogatory religious remarks made about another person. This charge would have resulted in a sentence of 2-years in prison, had Raza been found guilty.
Prosecutor for the case is Muhammad Shafique Qureshi, who suggested that Raza's offense was not just that he'd committed blasphemy, but that he had spread this blasphemy online "The forensic report of his mobile phone showed that he had committed blasphemy in at least 3,000 posts," said Mr. Qureshi.
Later in the investigation Raza was charged with derogatory acts against the Prophet Muhammad. As the law states in Pakistan, Raza would be sentenced to death if found guilty. This comes amid news earlier this year in which the interior minister of Pakistan asked Facebook officials to help identify individuals suspected of committing blasphemy online.
This is not the first time there has been a vigilante mob killing in the country where allegations of blasphemy can end in violence and death. According to an Al Jazeera tally, 71 people have been murdered – not just sentenced to death in court – "in connection with blasphemy allegations in Pakistan" since the year 1990.
ICYMI: YouTube unbanned in Pakistan for 3 minutes (2012)
A Pakistani student by the name of Mashal Khan was accused of blasphemy on social media earlier this year as well. Protestors gathered to speak out against the wrongful death of this man this April.
Khan was tortured and shot until dead by fellow students after a dorm debate about religion. An investigation into the matter which took place after the death found that his murder was premeditated and that charges against Kahn for web-based blasphemy were baseless.
The government of Prime Minister Nawaz Sharif has made public efforts to punish that which they consider blasphemy between people and blasphemy against the Prophet Muhammad. Raza is the first person to have ever been formally sentenced to death by a court for the crime.