MakerBot Digitizer 3D scanner shipping next week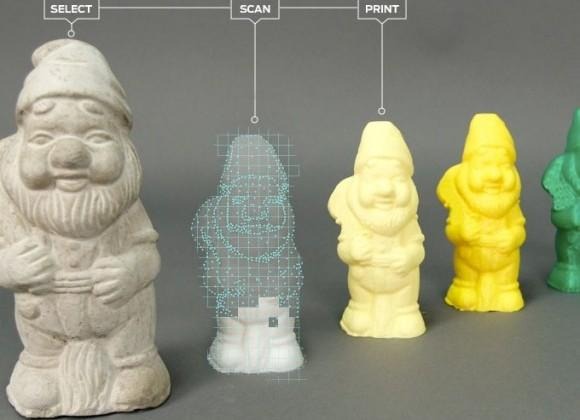 Back in March, MakerBot unwrapped their latest product, but it wasn't another 3D printer this time around. Instead, it's a 3D scanner called the Digitizer, which allows users to take an object and duplicate it by scanning it, uploading it to the 3D printer, and printing it out. The company has announced that the Digitizer will begin shipping next week.
MakerBot sent out a mass email to those who signed up for Digitizer updates letting them know that the new product would be available to purchase at some point next week, although they didn't mention a specific date yet. Hopefully we see it sooner rather than later, though.
If you're not familiar with the Digitizer, it's a 3D desktop scanner that allows you to scan any object and duplicate it by 3D-printing your own copy. The Digitizer uses lasers that travel up and down to scan the object while it spins on a platform. There's also a webcam that oversees the operation to make sure it's running smoothly.
The Digitizer can scan small to medium-sized objects anywhere from two to eight inches tall, and it can even scan them in as little as three minutes, which is the amount of time it takes for a Keurig to make a cup of coffee. MakerBot notes that this can be great for creating backups for breakable items, and when they do break, you can easily print another one out, although it might not be a viable replacement for those antiques.
Unfortunately, MakerBot didn't disclose the price of the Digitizer either, so we're not sure how many pennies we should be saving up, but it's probably a good rule of thumb to assume that this thing won't be cheap. 3D printers alone sell for a couple thousand dollars, so we have no reason to believe that the scanner will be super cheap.